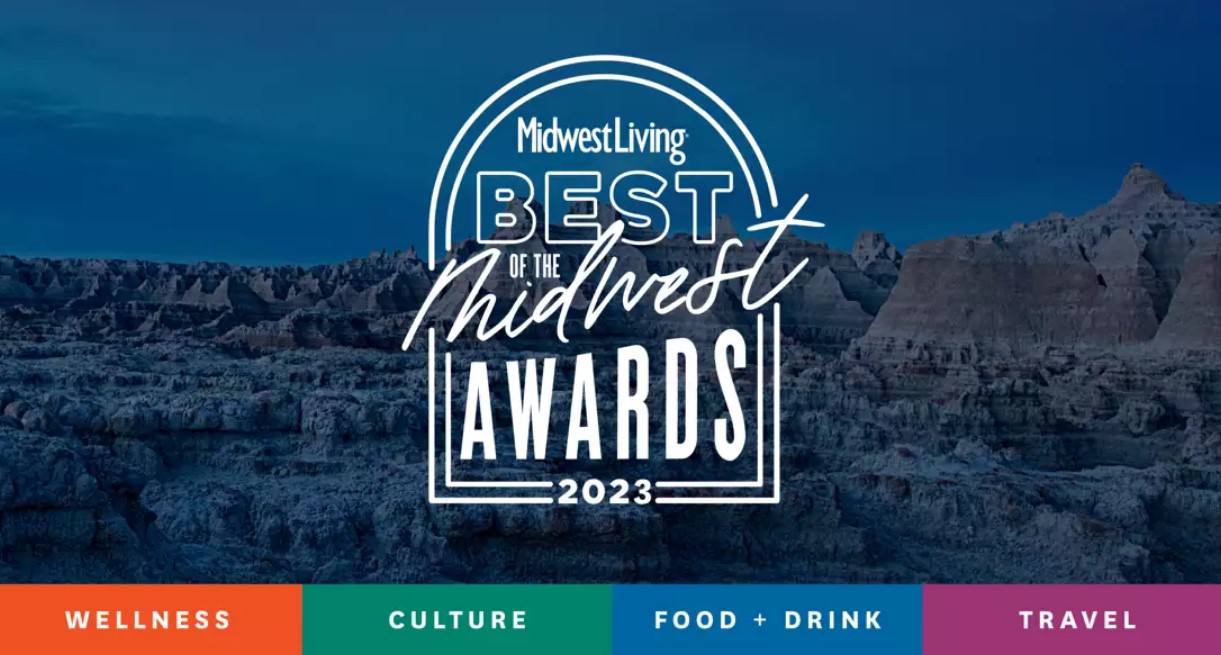 Two southwest Michigan businesses have been recognized as best in class across 12 Midwest states.
Midwest Living lifestyle magazine named Dablon Winery in Baroda the best winery in the Midwest, while South Haven's The Fields of Michigan luxury glamping experience was named Best Unique Stay in the magazine's 2023 Best of The Midwest Awards.
The magazine coverage area includes Illinois, Indiana, Iowa, Kansas, Michigan, Minnesota, Missouri, Nebraska, North Dakota, Ohio, South Dakota and Wisconsin. Read what they had to say about Dablon below:
Credit ancient glaciers for ideal grape-growing conditions—similar to France's Burgundy and Bordeaux regions—in southwest Michigan. But raise a glass to the Dablon crew for hand-planting vines and hand-nurturing the 17 varietals they craft into more than 30 wines, including some unusual to the area (such as Malbec and Petit Verdot). The indoor tasting room uncorks a warm vibe, and a shady outdoor area overlooks the vineyards. Live performances top off weekend tastings.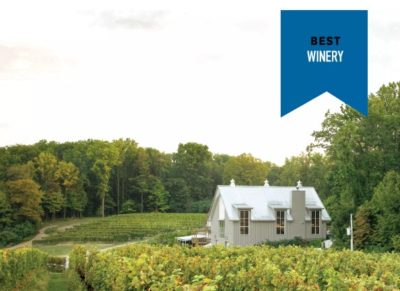 Dablon owner William Schopf said he was pleasantly surprised by the recognition, which he found after a morning Google search of his winery.
"I don't need [the recognition] to feel validated – I'm very comfortable being thought of as the best winery in 12 states," Schopf said. "There are other [wineries] that I hope get recognition as well. … But this is what we're trying to do. One of the reason's I've planted all those grapes is to show we can grow these grapes and make great wine out of them. So, I'm glad somebody noticed."
Schopf In February, WSJM profiled the winery. During that interview, he talked about changing how the greater wine world views southwest Michigan as a wine region.
Baroda winery aims to help make Michigan 'world-class' wine region
Schopf expanded on that idea Monday.
"Everything about wine is slow," he said. "The vines grow slowly. The grapes grow slowly. The wine ages slowly – but it goes in the right direction. And for us, it's been going in the right direction."
He added that the recognition might come slowly as well.
"Northern California could have the worst water problems around, and the worst fire problems around, but it's going to take time before people start thinking 'Well, maybe there are places as good as Northern California for growing grapes and making wine. It'll just take time.
"I mean, it seems like that's the way lot of things when it comes to sort of artistic kinds of things, whether it's great books or great films – it takes a while to become accepted."
Best Unique Stay
The Fields of Michigan in South Haven offers luxury camping, fine dining and more on a 30-acre blueberry farm. Here is what Midwest Living had to say about The Fields:
"Glamping is always a unique experience. Glamping on a blueberry farm? Next level. A stay at The Fields of Michigan in South Haven yields an ultra-luxurious experience—we're talking rain showers in en suite bathrooms and coffee makers in tents. Three times a week, guests have an option to join the chef's dinner, a five-course meal crafted from locally sourced ingredients."
The Fields owner Irene Wood could not be immediately reached for comment, however the unique establishment has been written about extensively by Forbes, Chicago Tribune, Hour Detroit and many others.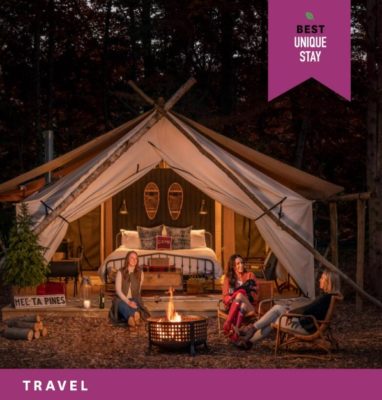 By Ryan Yuenger
ryany@wsjm.com