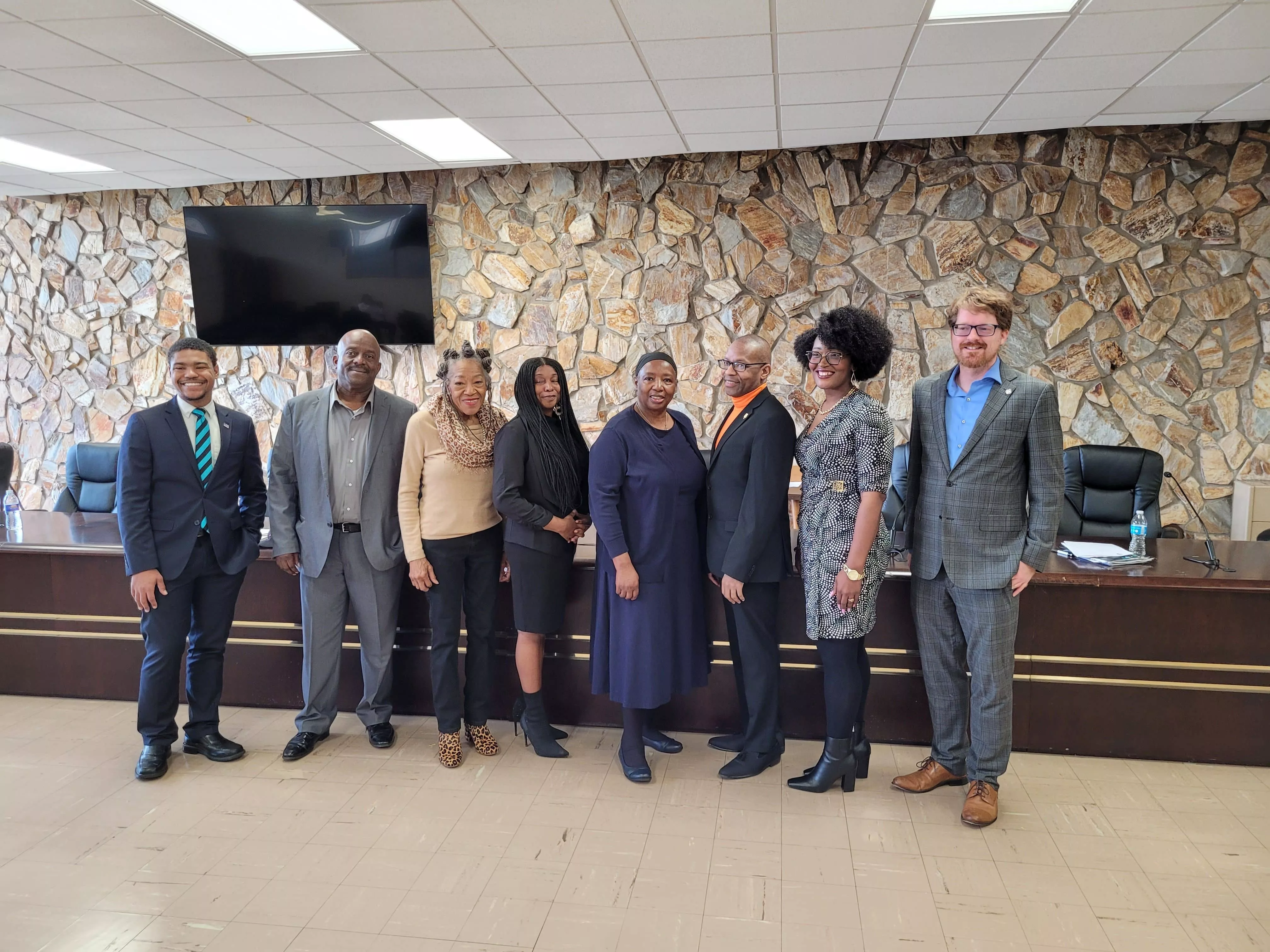 Leaders at Benton Harbor Area Schools and the surrounding community are thanking the Michigan Legislature and governor for granting the district debt forgiveness.
In a supplemental bill to the state budget approved this month, Benton Harbor and five other school districts had their debts forgiven.
A press conference was held Monday with state Representative Joey Andrews and officials with Benton Harbor Area Schools as they talked about what this will mean for students. Andrews said lawmakers decided the districts in question were only being prevented from improving by carrying millions in debt on their backs.
"We were hoping, and it our intention, that the school debit forgiveness represents a clean slate and a fresh start for the community, that we're going to be able to see the school get back on its feet and that the worst is going to be behind us," Andrews said.
Benton Harbor Area Schools Superintendent Kelvin Butts told us there are a lot of things the district can now do because it won't be spending hundreds of thousands of dollars per year paying back the state.
"Number one, bring back some academic programs that were taken away because of the lack of finances," Butts said. "Number two, making sure that we have qualified, certified staff, more qualified and certified staff. And number three, making sure our facilities are brought back up to par."
Speaking Monday, Benton Harbor Area Schools Board of Education President Dashuna Robinson, a 2003 graduate of Benton Harbor High School, said this proves one election can make a difference.
"Legislators should continuously aim to identify and eliminate barriers that prevent opportunities of advancement for their constituents," Robinson told Andrews. "Today we commend your efforts to ensure the law works in the best interests of those most often forgotten."
Board Trustee Elnora Gavin, a 1994 BHAS graduate, said the cycle of school districts being held back by the state and then punished can end.
"Publicly owned schools in cities like Benton Harbor will be placed back in the running to begin resorting the communities from the aftermath of the black school code policies that were designed to strip voters of their power and dismantle their public education systems into for-profit systems," Gavin said.
Berrien County Commissioner Mamie Yarbrough, also a BHAS graduate, said the district has been at the heart of the community for generations, and with its debt load now relieved, it can move forward into the future without fear of being shut down.
Superintendent Butts told us trustees are already looking at facility needs and putting together a plan.