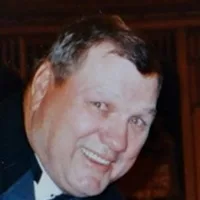 Jerry Allen Lausch, 82, of Galien, died Saturday, Nov. 11, 2023.
Jerry graduated from Berrien Springs High School. He was a member of Baroda American Legion. He was an avid hunter, fisherman, farmer and euchre player. He loved his family very much and will be missed dearly. Jerry was a U. S. Army National Guard Veteran.
He is survived by: his wife, Barbara (Mooney) Lausch, whom he married on April 25, 1964; sons, Dan (Donna) Lausch of Galien, Mark Lausch of Lawton, Mi and Jerry Lausch of Aurora, Ill; grandchildren, Jeremy Lausch, Lydia (Nick) Mitchell and Derek Lausch; brother Eldon (Harriet) Lausch of Stevensville, and sister Norma Kruger of Marcellus, 44 nieces and nephews and grand dog Dexter.
He was preceded in death by his parents, Herbert and Arlie Lausch; nine brothers, Dennis, Herbert, Roy, Rex, Pete, Rollie, Darrall, Less and Robert Lausch, and four sisters, Wanda Smith, Ruby Jordan, Bonnie Lausch and Sue Knapp.
A Celebration of Life will be held by the family from 11:30 to 3 p.m. Saturday Nov. 25, at the Baroda American Legion.
In lieu of flowers, donations can be made to the Baroda American Legion or to the Hanson Hospice Center Stevensville, MI.
Hoven Funeral Home, Buchanan, is assisting the family.
Posted On: Wednesday, November 15, 2023 4:01 PM