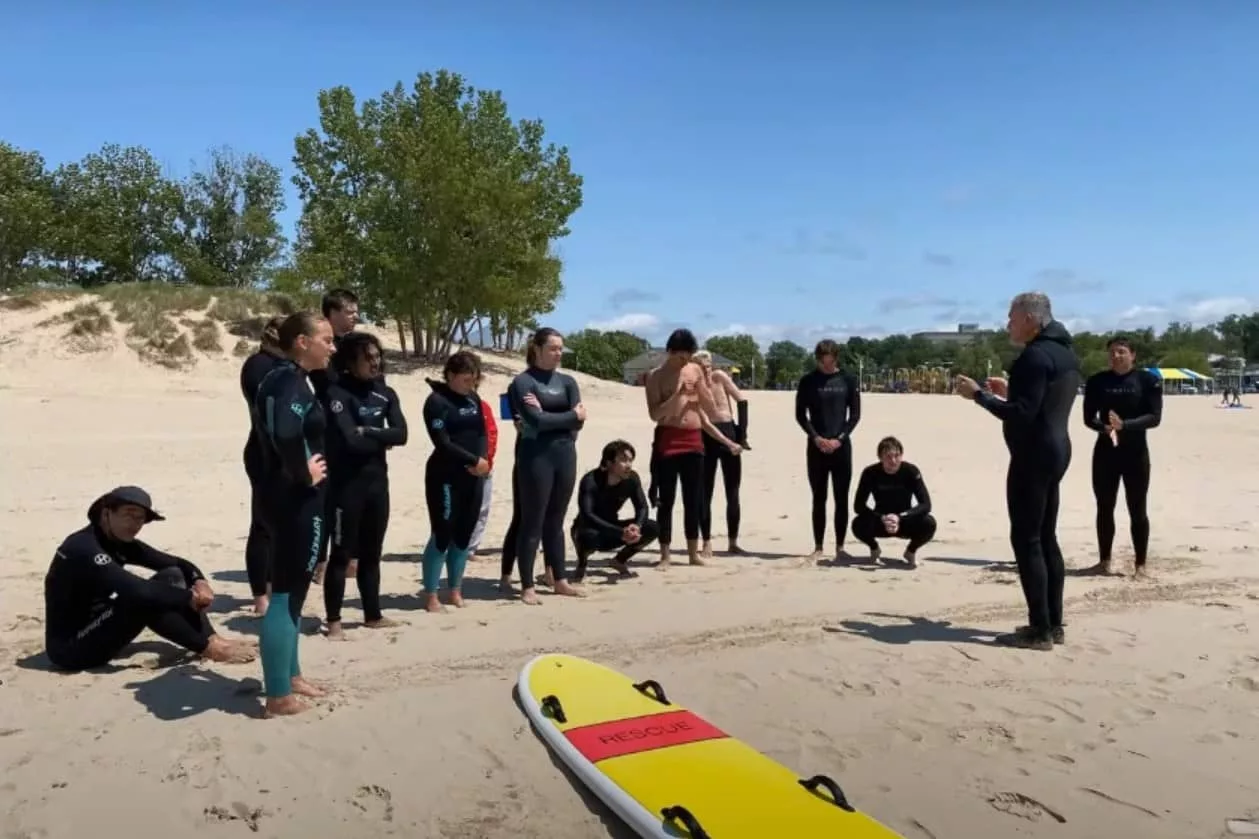 A group of local lifeguards have received some extra training ahead as summer season approaches.
Great Lakes Surf Rescue Project – a nonprofit dedicated to teaching water safety across the Great Lakes – hosted a water rescue training session this week with lifeguards from St. Joseph, New Buffalo and Camp Hazelhurst. The session included  classroom training at the Berrien County Administration Center and hands-on training in the water at Silver Beach.
Berrien County Administrator Brian Dissette said Berrien County Parks Director Jill Adams played a role in making sure the summer lifeguards were adequately trained.
"If you see Jill over the next couple of days, just give her a pat on the back," Dissette said. "In addition to everything else she's doing with managing the county park system, dealing with at times difficult parkgoers, she's also making sure that on an annual basis the lifeguarding staff is getting the very best training possible in the event they have to go into the water to perform a rescue."
According to the Great Lakes Surf Project, there have been six drownings in Lake Michigan so far this year.