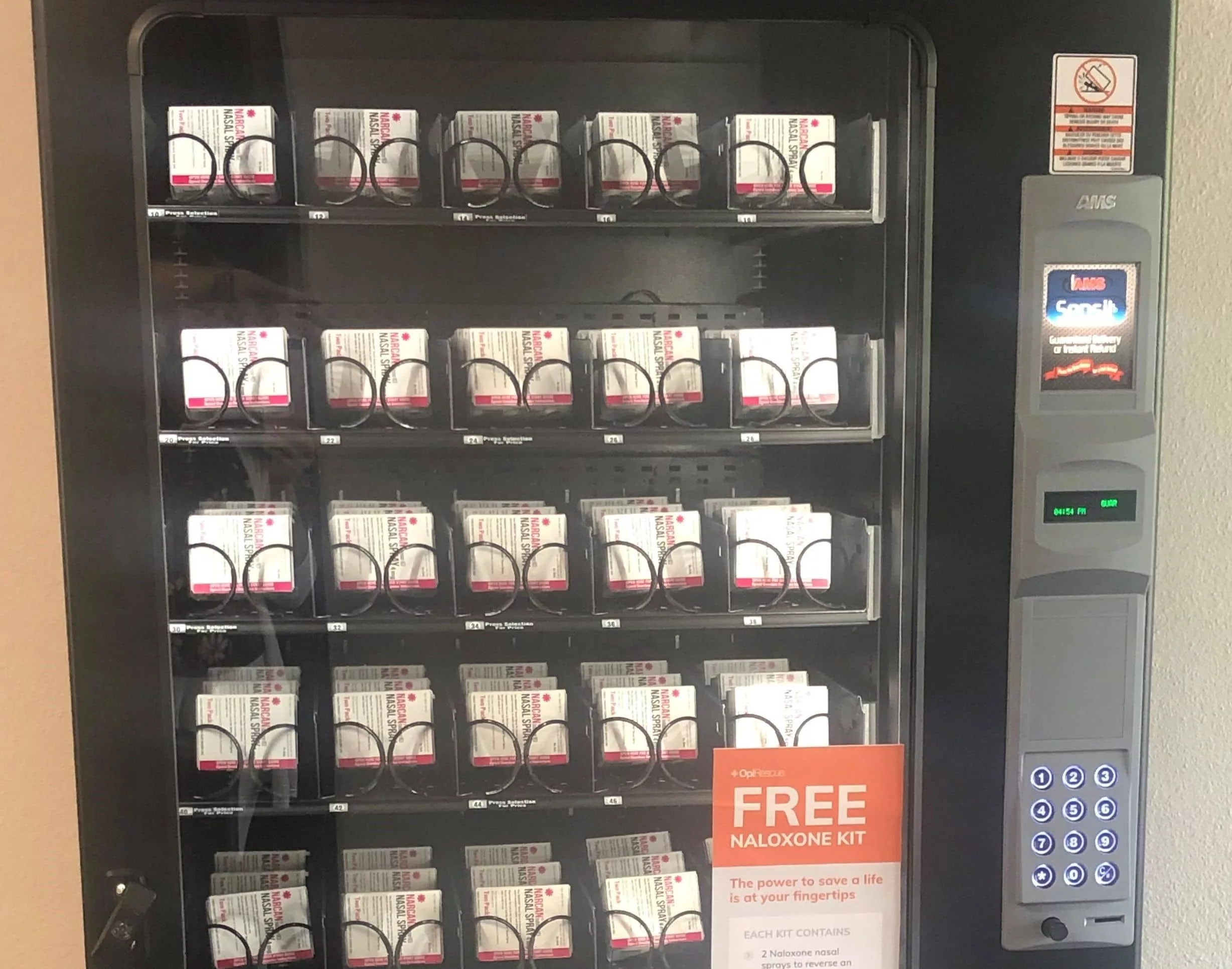 Woodlands Behavioral Healthcare Network in Cassopolis has found a new way to combat opioid overdoses with the distribution of naloxone. It's gotten a naloxone vending machine. Substance Abuse Prevention Coordinator EJ McAndrew tells us Wayne State University contacted the group about the idea.
"They sent us the vending machine, and the state of Michigan provides the boxes of naloxone," McAndrew said. "We are just bringing awareness around our campaign and the need for naloxone in your home. Even for those who are not dealing with a substance abuse disorder or use recreational drugs, if you have pain medication in your home, you should also have naloxone in your home."
McAndrew says the naloxone available via the vending machine is free. She says with drug overdoses in southwest Michigan still at emergency levels, it's more important than ever to educate people about how the drug can reverse overdoses. She knows of locations with naloxone vending machines in Muskegon and Detroit, and says there should be more elsewhere. The machine can be found at the Woodlands Behavioral Healthcare Network office on Austin Street in Cassopolis.