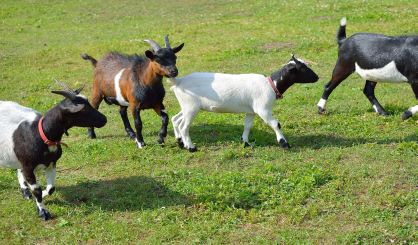 The Cass County Parks Department is using a new method of fighting unwelcome vegetation at Dr. TK Lawless Park. They've brought in goats to do away with it. Vanessa Frias with Willowbrook Farms tells us the park is looking to keep access open to humans.
"They have an overbrushed area where they play a disc game, and they can't get to it because it's just overgrown with brush," Frias said.
So, Frias says her Goats to Go business should be able to help.
"We spoke and we decided to partner together and take our goats there and get them to remove it. They are super efficient, super quick. You're feeding them at the same time, and they love it."
Frias says the goats will eat just about anything, even poison ivy, and it doesn't hurt them. She expects they'll make quick work of the area to which they're being assigned. They were deployed this week.