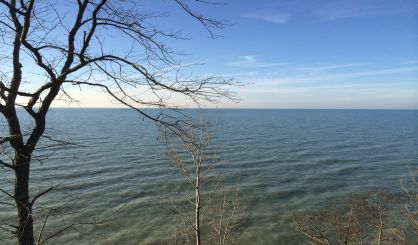 The Michigan Department of Natural Resources is reminding all Great Lakes beach goers how to be safe. The DNR's Pat Whalen tells us everyone needs to know about the beach flags the agency will have posted this summer at all designated Great Lakes swim areas. Green flags mean it's safe, while yellow flags mean there's a medium hazard and you should beware of currents. Then there are the red flags, starting with just a single red flag.
"That's days where you have waves in excess of three to four or five feet, and strong rip currents are present," Whalen said. "We don't advise you to go into the water, but we're not going to make you get out. Then there are the double red flag days when we have a water closure on our state designated beaches where you cannot enter the water."
Under a new state law, it is illegal to go into the water when there are double red flags. You can be cited for swimming under those conditions, although there are exceptions for surfers and paddle boarders. Whalen says the flags will be out at swimming areas where there are buoys. That includes Warren Dunes State Park. Grand Mere is not included.