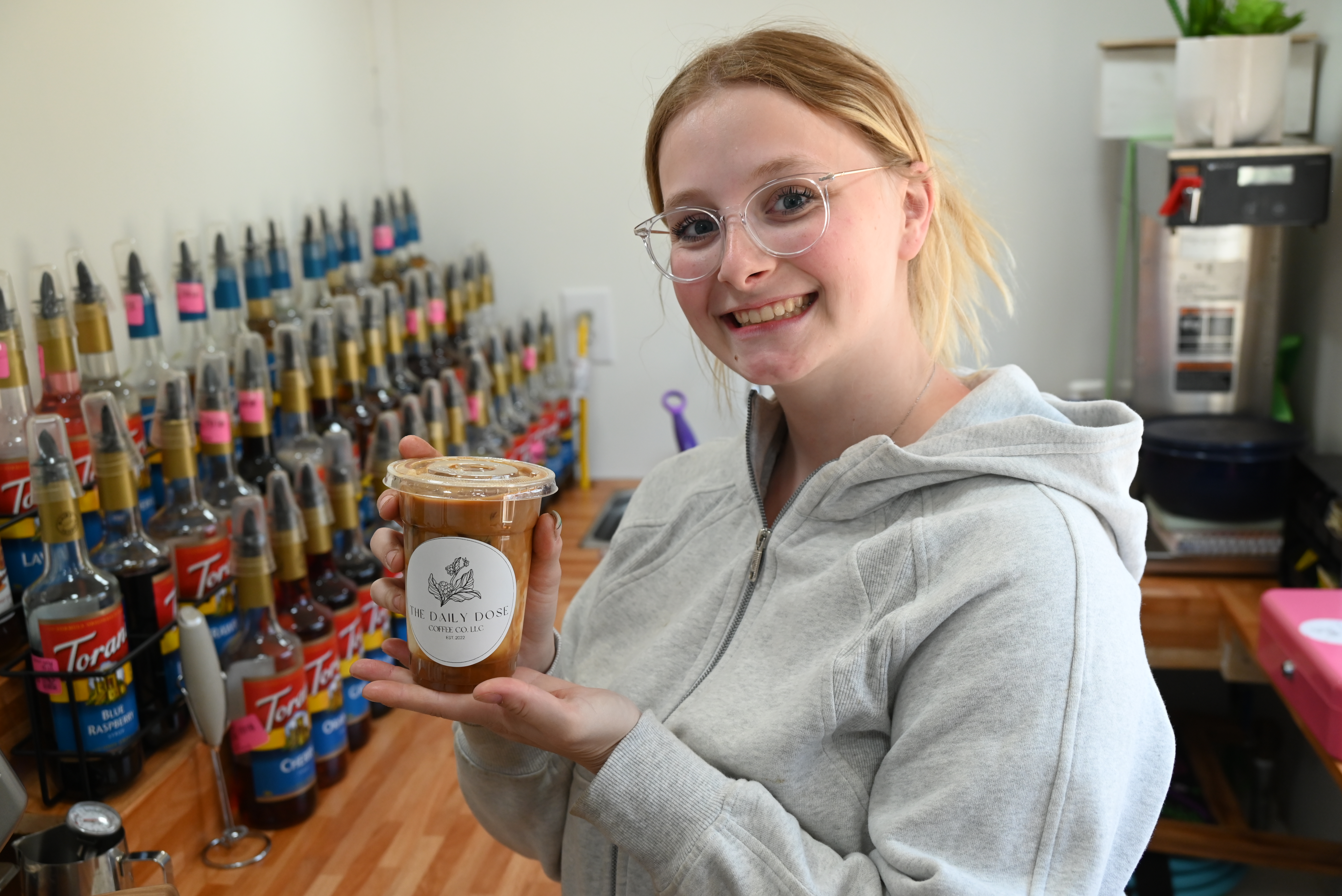 There's a new mobile coffee shop rolling around southwest Michigan.
After humble beginnings running a farmer's market lemonade stand, Sodus resident Ashlee Blakeman is now the owner and operator of a full-time coffee trailer, The Daily Dose Coffee Co. LLC. She hosted a grand opening for the trailer May 16 in the Scottdale True Value parking lot on M-139.
Blakeman is serving up espresso-based coffee drinks, drip coffee, cold brew, tea, fresh lemonade and more – with about 40 syrup flavors to choose from. The beans being brewed are Blue Boy, a 50/50 blend of Nicaraguan and Guatemalan beans from South Carolina roaster Methodical Coffee.
"I like to have an option for everyone," said Blakeman, who grew up in Coloma and graduated from Hartford High School.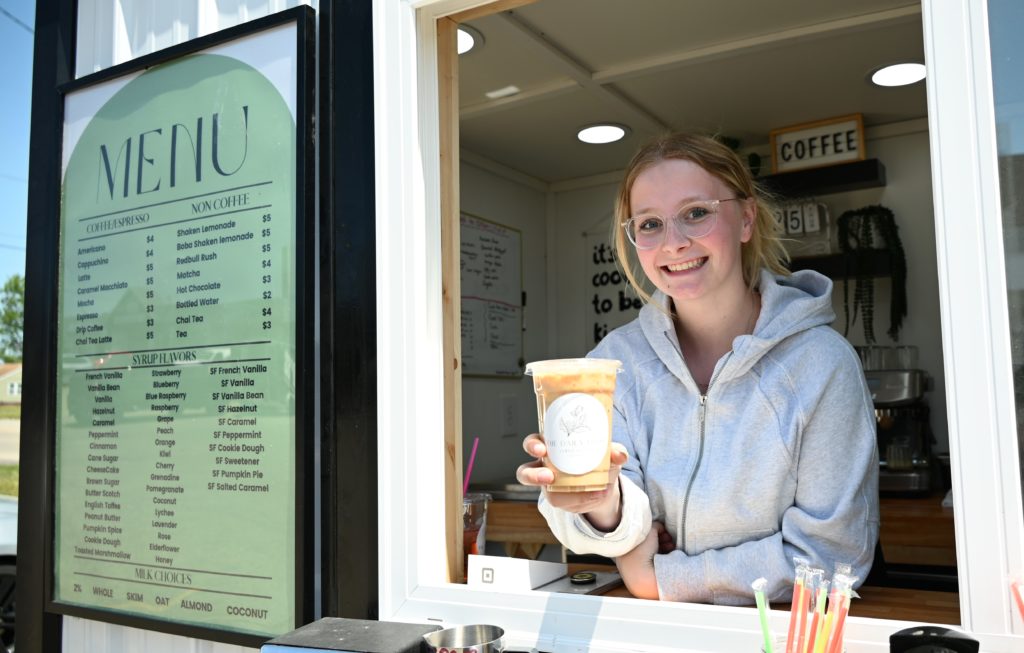 Blakeman said one of the main reasons she started the business is to have some flexibility as she raises her son, who is almost two years old.
"Working a normal 40-hour job and having to earn your time off wasn't really good for me," she said. "It really helps when I can close or open a certain day when I need to."
Her previous experience as a Starbucks barista led to the decision to serve coffee.
"I really just like the atmosphere and making the drinks," Blakeman said. "Last year, I just started with a tent and tables – and I really liked it. So, I saved up some money and my dad helped build this trailer."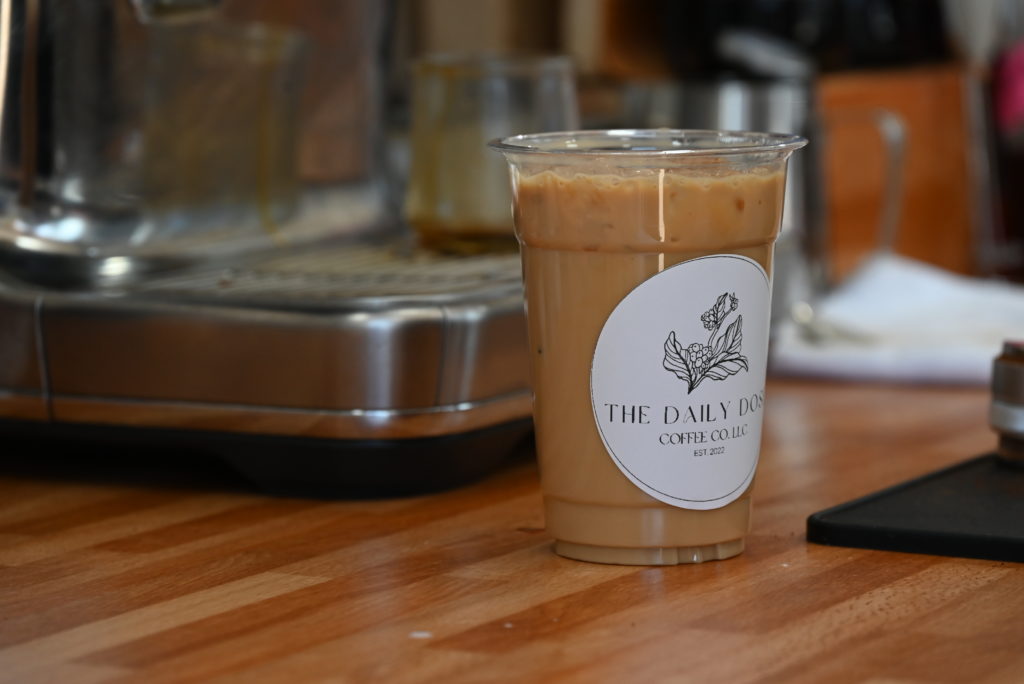 So far, Blakeman has secured a spot at the Munchie Mondays in Buchanan and has found success in the True Value and Boss Services parking lots on M-139. She is also setting up on Sundays at the Bridgman Open Air Market.
For regular updates on where the trailer will be on any given day, visit facebook.com/TheDailyDoseLLC or follow The Daily Dose on Instagram to find out where she's headed next. To contact Blakeman, email thedailydosellc@yahoo.com.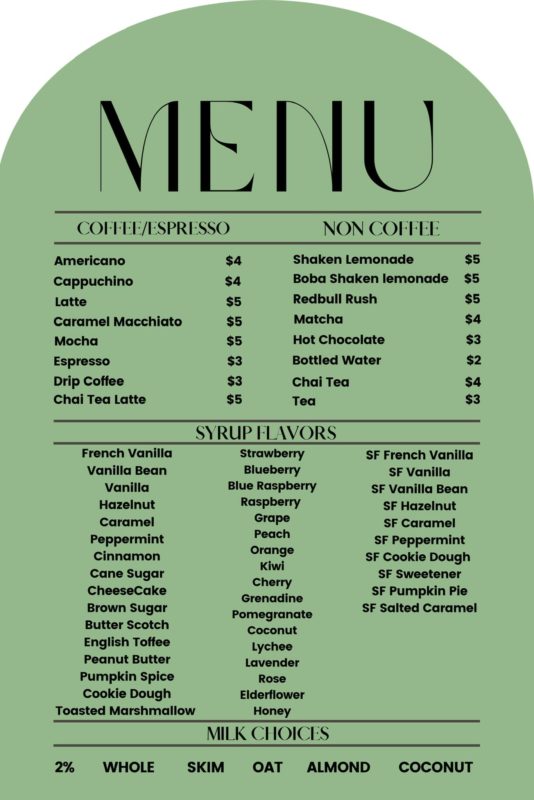 By Ryan Yuenger | ryany@wsjm.com