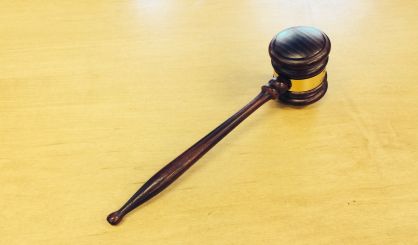 Berrien County Prosecutor Steve Pierangeli has added his voice to a chorus of Michigan prosecutors opposing legislation that would change sentencing rules for some juvenile offenders. He tells us the bills now in the Legislature would prohibit life without parole sentences for anyone who committed their offense before their 19th birthday. They'd also be up for parole after ten years. Pierangeli says in these rare cases, public safety would not be protected.
"It's a slap in the face to the families of the victims of some of these most heinous crimes, and and also it's a danger to the community," Pierangeli said. "For me, that's our main goal and main job is to make sure this community is safe and victim's voices are heard."
Pierangeli says Berrien County has had a handful of brutal cases in which the perpetrator was under 19. He says the offender should receive the right sentence.
"We elect judges to do a job to help keep our community safe and to enforce the law as it's written. And these laws preclude judges from doing their job and using their discretion."
He points to the case of Tommy Richards, who he says committed a sex assault on a 10-year-old child and killed her before disposing of her body. House Bills 4160-4164 and Senate Bills 119-123 are pending in legislative committees. Pierangeli urges everyone to learn more about them.