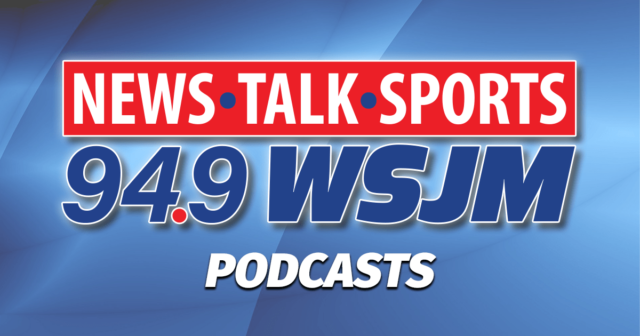 MLB – Major League Baseball
Yesterday
Washington Nationals 6, Detroit Tigers 4
Philadelphia Phillies 2, Chicago Cubs 1
Chicago White Sox 5, Kansas City Royals 2
Nationals 6, Tigers 4 – Adams has career-high 4 hits, Nationals beat Tigers 6-4
Riley Adams had a career-high four hits and finished a triple short of the cycle as the Washington Nationals tied their season high with 18 hits in a 6-4 win over the Detroit Tigers 6-4. Adams homered, singled and doubled in his first three at-bats, then hit a bloop double in the seventh. Ildemaro Vargas hit his first home run since last Aug. 28 and Jeimer Candelario had four singles. Josiah Gray allowed 1 run and 3 hits over 5 inning but matched his career high with 6 walks.
Phillies 2, Cubs 1 – Stott's pinch homer, Kimbrel's 399th save lead Phillies over Cubs 2-1
Bryson Stott hit his first career pinch home run, a two-run drive in the seventh inning that led the Philadelphia Phillies over the Chicago Cubs 2-1. After extending their losing streak to five in the series opener, the defending NL champions won the final two games of the set. Taijuan Walker pitched 5 1/3 scoreless innings on three days' rest and Craig Kimbrel got his 399th save, moving within one of becoming the eighth pitcher with 400. Chicago headed to a nine-game homestand after a 2-7 trip.
White Sox 5, Royals 2 – Robert, Lynn star as White Sox beat Royals 5-2 for series sweep
Luis Robert Jr. homered, Lance Lynn pitched six effective innings and the Chicago White Sox beat the Kansas City Royals 5-2 for a three-game series sweep. Romy González went 3 for 3 with two RBIs as Chicago won for the fifth time in six games. The White Sox also improved to 12-8 since an ugly 10-game slide. Lynn allowed two runs and four hits in his second straight win. Michael Massey hit a two-run homer for Kansas City, which finished with four hits. The last-place Royals have dropped seven of nine.
Tonight
Chicago White Sox (TBD) at Cleveland (Gaddis 0-1), 6:10 p.m.
Detroit (Lorenzen 2-2) at Kansas City (Singer 3-4), 7:40 p.m.              News/Talk/Sports 94.9 WSJM 7:15
Cubs are off
NHL – NHL Stanley Cup Playoffs – Conference Finals (Best of 7)
Yesterday
Western Conference Finals
Vegas Golden Knights 3, Dallas Stars 2 – OT                           (VGK leads 2-0)
Golden Knights 3, Stars 2 – OT – Stephenson's OT goal gives Golden Knights 3-2 win over Stars
Vegas' Chandler Stephenson jumped on a rebound 1:12 into overtime and hit the back of the net to complete a rally and give the Golden Knights a 3-2 victory over the Dallas Stars on Sunday and a 2-0 lead in the Western Conference Final. Stephenson, Jonathan Marchessault and Mark Stone each had a goal and an assist for Vegas, and Adin Hill saved 26 shots. Miro Heiskanen and Jason Robertson each scored for the Stars, and Ryan Suter had two assists. Jake Oettinger made 21 saves.  Game 3 is Tuesday in Dallas.
Tonight
Eastern Conference Finals
Carolina Hurricanes at Florida Panthers, 8:00 p.m.                   (FLA leads 2-0)
Golf – PGA – Brooks Koepka delivers another major performance to win PGA
Brooks Koepka is a major champion again. Gone are those injuries that led to doubt whether he was still part of golf's elite. Koepka won the PGA Championship at Oak Hill by closing with a 67 and winning by two shots over Scotties Scheffler and Viktor Hovland. He now has won the PGA Championship three times. And it was his fifth major title. Only 14 players have won more. It was the first major by a LIV Golf player since the Saudi-funded league began nearly a year ago. California club pro Michael Block made an ace and tied for 15th.
NBA – National Basketball Association Playoffs – Conference Finals (Best of 7)
Last Night
Eastern Conference Finals
Miami Heat 128, Boston Celtics 102                                       (MIA leads 3-0)
Heat 128, Celtics 102 – Heat roll past Celtics 128-102, take 3-0 lead in Eastern Conference finals
Gabe Vincent scored a career-high 29 points, Duncan Robinson added 22 and the eighth-seeded Miami Heat are now just one win from the NBA Finals after rolling past the Boston Celtics 128-102 on Sunday night in Game 3 of the Eastern Conference title series. Caleb Martin scored 18, Jimmy Butler finished with 16, Bam Adebayo had 13 and Max Strus added 10 for Miami, which leads the series 3-0. Jayson Tatum scored 14 and Jaylen Brown added 12 for the Celtics, who won three times on Miami's floor on the way to winning last season's Eastern Conference finals.
Tonight
Western Conference Finals
Denver Nuggets at Los Angeles Lakers, 8:30 p.m.                      (DEN leads 3-0)
WNBA – Women's National Basketball Association – Season Opener
Yesterday
New York Liberty 90, Indiana Fever 73
Chicago Sky 75, Phoenix Mercury 69
Liberty 90, Fever 73 – Stewart scores NY record 45 to send Indiana to WNBA record tying 20th straight loss
Breanna Stewart scored a franchise record 45 points and New York beat Indiana 90-73, handing the Fever a 20th consecutive loss that matched the WNBA record for futility. The Fever equaled the Tulsa Shock, who lost 20 straight games in 2011. Indiana lost 18 consecutive games to close out last season before falling to the Connecticut Sun on Friday in their opener. Indiana plays at Atlanta next Sunday. Stewart broke Cappie Pondexter's record of 40 points with a three-point play late in the third quarter. NaLyssa Smith had 16 points and 12 rebounds for Indiana. No. 1 pick Aliyah Boston added 15 points.
Sky 75, Mercury 69 – Copper scores 15, Sky spoil Griner's home debut with 75-69 win over Mercury
Kahleah Copper scored 15 points and the Chicago Sky spoiled Brittney Griner's regular-season home debut, holding on down the stretch for a 75-69 win over the Phoenix Mercury. Griner finished with 27 points, 10 rebounds and four blocked shots in her first regular-season home game since being released after spending more than 10 months in a Russian prison. Griner scored on a three-point play to make it 69-67, but Chicago's Dana Evans hit a running bank shot sandwiched between two Phoenix turnovers and Rebekah Gardner hit two free throws to seal it with 16 seconds left.
NCAAFB – Schembechler son resigns at Michigan after offensive social media content
A son of longtime Michigan football coach Bo Schembechler has resigned from his position with the Wolverines, with the school saying it was aware of his social media activity that may have caused "pain" in the community. Glenn "Shemy" Schembechler stepped down Saturday, just days after he had been hired as assistant director of recruiting on Jim Harbaugh's staff. The Detroit News reported that Schembechler's Twitter feed contained posts and likes of offensive material, including some that suggested slavery and Jim Crow were positives to strengthen Black individuals and families. Schembechler played for his father, who coached Michigan from 1969-89. In a statement Sunday night, he said he had "inexplicably and irresponsibly" liked items on social media and asked for forgiveness.
Indy 500 – Palou's record run earns Ganassi third straight Indy 500 pole
Alex Palou will lead the field to green in the Indianapolis 500 after the young Spaniard put together the fastest four-lap pole run in history Sunday. He edged Rinus VeeKay and Felix Rosenqvist and gave Chip Ganassi Racing its third pole in a row. Palou whipped four laps around the historic 2.5-mile speedway at an average of 234.217 mph. That was a mere 0.007 mph faster than VeeKay, who still gave Ed Carpenter Racing a front-row starting spot for the ninth time in the last 11 years. Palou surpassed the record pole run of 234.046 mph that Ganassi teammate Scott Dixon put up last year. It also was the second-fastest qualifying effort, trailing only Arie Luyendyk's 236.986, which he set the day after pole qualifying in 1996.
NASCAR – Larson dominates for third NASCAR All-Star race win, takes home $1 million
Kyle Larson turned in a dominating effort to win his third All-Star race and earn $1 million in the Cup Series' return to North Wilkesboro Speedway following a 27-year absence. Larson became only the fourth driver to win the All-Star race at least three times. Jimmie Johnson has the most with four victories, while Larson, Jeff Gordon and Dale Earnhardt have three. Larson is the first to win the All-Star race at three different tracks. He has won in Charlotte in 2019 and Texas in 2021. Bubba Wallace finished second in the 200-lap non-points exhibition race, followed by Tyler Reddick, Chase Briscoe and Chase Elliott.
MWL – Midwest League Baseball
Yesterday
Lansing Lugnuts 3, Lake County Captains 2
Great Lakes Loons 6, West Michigan Whitecaps 3
Beloit Sky Carp 6, South Bend Cubs 2
Tonight
No games tonight
MHSAA – High School Sports
Today
Baseball
Battle Creek Lakeview at Lakeshore, 4:00 p.m.
Gull Lake at St. Joseph, 4:00 p.m.
Michigan Lutheran at Kalamazoo Heritage Christian, 4:30 p.m.
Eau Claire at River Valley, 4:15 p.m.
Mattawan at Kalamazoo Central, 4:00 p.m.
Portage Northern at Loy Norrix, 4:00 p.m.
Battle Creek Central at Portage Central, 4:00 p.m.
Vicksburg at Centreville, 4:00 p.m.
Buchanan at Otsego, 4:30 p.m.
Plainwell at Schoolcraft, 4:30 p.m.
Brandywine at Galesburg-Augusta, 4:30 p.m.
Saugatuck at Fennville, 4:30 p.m.
Hartford at Decatur, 4:00 p.m.
Bloomingdale at Lawrence, 4:30 p.m.
Mendon at Marcellus, 4:30 p.m.
Softball
Battle Creek Lakeview at Lakeshore, 4:00 p.m.
Gull Lake at St. Joseph, 4:00 p.m.
Michigan Lutheran at Athens, 4:30 p.m.
Our Lady of the Lake at Benton Harbor, 4:00 p.m.
Eau Claire at River Valley, 4:15 p.m.
Martin at South Haven, 4:30 p.m.
Constantine at Dowagiac, 4:00 p.m.
Mattawan at Kalamazoo Central, 4:00 p.m.
Portage Northern at Loy Norrix, 4:00 p.m.
Vicksburg at Centreville, 4:00 p.m.
Buchanan at Otsego, 4:30 p.m.
Saugatuck at Fennville, 4:30 p.m.
Comstock at Bangor, 4:00 p.m.
Hartford at Decatur, 4:00 p.m.
Bloomingdale at Lawrence, 4:30 p.m.
Mendon at Marcellus, 4:30 p.m.
White Pigeon at Howardsville Chr. 4:15 p.m.
Girls Soccer
Michigan Lutheran at Kalamazoo Heritage Christian, 5:00 p.m.
Kalamazoo Hackett at South Haven, 6:30 p.m.
Lawton at Bridgman, 5:00 p.m.
Buchanan at Hartford, 5:00 p.m.
Dowagiac at Bangor, 5:30 p.m.
Coloma at Parchment, 6:00 p.m.
Delton-Kellogg at Watervliet, 6:00 p.m.
Calhoun Christian at Battle Creek Central, 4:30 p.m.
Sturgis at Battle Creek Pennfield, 6:30 p.m.
Comstock at Vermontville Maple Valley, 5:30 p.m.
Podcast: Play in new window | Download (Duration: 2:33 — 2.3MB) | Embed
Subscribe: Apple Podcasts | Google Podcasts | Spotify | Amazon Music | iHeartRadio | Stitcher | Email | RSS | More