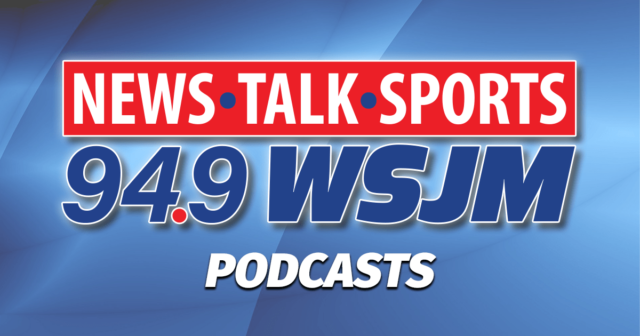 MLB – Major League Baseball
Yesterday
Pittsburgh Pirates 8, Detroit Tigers 0
Chicago White Sox 7, Cleveland Guardians 2
Houston Astros 7, Chicago Cubs 6
Pirates 8, Tigers 0 – Hill baffles Tigers for six innings as Pirates collect 8-0 victory
Rich Hill gave up one hit in six innings, Austin Hedges drove in three runs and the Pittsburgh Pirates rolled to an 8-0 victory over the Detroit Tigers on Wednesday. The 43-year-old Hill, the oldest active player in the majors, gave up an infield single to Matt Vierling and two walks while striking out seven. Pittsburgh won for just the third time in 15 games. Rodolfo Castro homered and knocked in two runs, while Bryan Reynolds contributed three hits and scored two runs.
White Sox 7, Guardians 2 – Burger, Sheets go deep again as White Sox top Guardians 7-2
Jake Burger and Gavin Sheets both homered for the second straight game, leading the Chicago White Sox past the Cleveland Guardians 7-2. Chicago has posted consecutive victories against Cleveland and won for the third time in four games. Andrew Vaughn also went deep for the White Sox. Mike Clevinger tossed six-plus effective innings to beat Cleveland, his original team, for the first time. He allowed two runs and six hits with four walks and five strikeouts. Rookie Peyton Battenfield allowed all three of Chicago's homers in his sixth career start and seventh appearance.
Astros 7, Cubs 6 – Tucker's 2-run single completes 4-run rally in 9th as Astros sweep skidding Cubs, 7-6
Kyle Tucker's two-run single capped a four-run rally in the bottom of the ninth inning and the Houston Astros beat the skidding Chicago Cubs 7-6 to complete a three-game sweep. Chicago built a 6-1 lead in the fourth behind two early homers from Seiya Suzuki and one by Christopher Morel. But the Astros roared back late, scoring twice in the eighth before cutting the deficit to one on a two-run homer by Jake Meyers off Keegan Thompson in the ninth. Thompson walked pinch-hitter Mauricio Dubón and was replaced by Brandon Hughes, who was greeted by Jeremy Peña's double. Hughes intentionally walked Alex Bregman to load the bases. One out later, Tucker lined a game-winning single to center field.
Today
Cleveland (Allen 1-1) at Chicago White Sox (Cease 2-2), 2:10 p.m.
Tigers and Cubs are off
NHL – NHL Stanley Cup Playoffs – Conference Finals (Best of 7)
Tonight
Eastern Conference Finals
Florida Panthers at Carolina Hurricanes, 8:00 p.m.                   (Game 1)
NBA – National Basketball Association Playoffs – Conference Finals (Best of 7)
Last Night
Eastern Conference Finals
Miami Heat 123, Boston Celtics 116                                       (MIA leads 1-0)
Heat 123, Celtics 116 – Butler scores 35, Heat rally to beat Celtics 123-116 in East finals opener
Jimmy Butler scored 35 points, including 20 after halftime, and the Miami Heat rallied in the second half to beat the Boston Celtics 123-116 in Game 1 of the Eastern Conference finals. Miami trailed by nine at the half before outscoring Boston 66-50 over the final two quarters. It was Butler's fifth game with 30 or more points this postseason. Bam Adebayo added 20 points and eight rebounds. Kyle Lowry, Caleb Martin and Gabe Vincent and Max Strus all added 15 points apiece. The Heat went 16 of 31 from the 3-point line. Game 2 is Friday in Boston. Jayson Tatum led the Celtics with 30 points. Jaylen Brown finished with 22 points and nine rebounds. Malcolm Brogdon had 19.
Tonight
Western Conference Finals
Los Angeles Lakers at Denver Nuggets, 8:30 p.m.                      (DEN leads 1-0)
NBA – Lakers and Nuggets both take lessons from LA's comeback that fell short in Game 1
The Los Angeles Lakers have to feel good about avoiding a blowout at Denver in the opener of the Western Conference finals. The Nuggets also have some takeaways from the Lakers' furious fourth-quarter rally after escaping with a 132-126 win. Nuggets coach Michael Malone said Wednesday that the close call kept the Nuggets from getting too full of themselves. He said the players were laser focused in film study after watching the Lakers dominate the second half of Game 1.
NCAA – ACC leadership touts progress to address financial gap with the Big Ten/SEC
The Atlantic Coast Conference has wrapped up its spring meetings. Many discussions were held in private, including talks over how the league plans to close the financial gap with the Big Ten and the Southeastern Conference. The ACC is a distant third in annual payouts to its members. Florida State athletic director Michael Alford in February criticized the position as many schools were looking at changing conferences. Alford has softened his stance and says he is optimistic about the future.
Golf – PGA – PGA Championship promises a strong course for the strongest field
Oak Hill is tough enough in any conditions. Throw in biting colder temperatures on the eve of the PGA Championship and it was a reminder that this major figures to be a strong test. The good news for the 156 players is the weather will get warmer. Oak Hill figures to stay tough. Jordan Spieth says it's no different from a U.S. Open. The thick rough and penal bunkers are putting a premium on accuracy. The PGA Championship begins Thursday with 99 of the top 100 players in the world. Masters champion Jon Rahm is among the favorites.
Golf – Loving Lefty; Support for Phil Mickelson remains strong at PGA Championship
Phil Mickelson's decision to defect from the PGA Tour to LIV Golf hardly seems to have dampened his support at the PGA Championship. The six-time major champion was greeted by shouts of "Phil" in galleries that ran four-deep during his final practice round at Oak Hill. Mickelson is playing in his first PGA Championship since his stunning upset at Kiawah in 2021. He skipped last year's visit to Southern Hills as part of the fallout of comments he made supporting LIV Golf. The 52-year-old arrives at Oak Hill in fine form after surging into a tie for second place at the Masters in April.
FIFA – FIFA's Infantino optimistic about Women's World Cup TV deals in Europe
FIFA President Gianni Infantino seems slightly more optimistic about completing what he would see as an acceptable deal for the broadcast rights to the upcoming Women's World Cup in five key European countries. Infantino walked the green carpet at a gala event for the unveiling of the logo and branding for the 2026 World Cup at Los Angeles' historic Griffith Observatory. The FIFA boss spoke briefly about the ongoing negotiations with broadcasters in France, Germany, Italy, Spain and England for the rights to show the World Cup games taking place in two months in Australia and New Zealand.
Tennis – Rafael Nadal to reveal French Open plans Thursday
Rafael Nadal has not competed since January because of a hip injury. He is expected to announce Thursday whether that absence will include the French Open, a tournament he has won a record 14 times. Nadal's manager, Benito Perez-Barbadillo, said Wednesday that Nadal would speak to the media at his tennis academy in Manacor, Spain, about his participation in Roland Garros. Nadal has never missed the French Open since winning the title there when he made his debut in 2005. Several sports outlets based in Spain said Wednesday that Nadal would not be competing at the the clay-court Grand Slam tournament in Paris, where main-draw play begins May 28. None of the reports cited a specific source.
WNBA – Becky Hammon, Las Vegas Aces coach, denies bullying player over pregnancy
Las Vegas coach Becky Hammon has denied that former Aces player Dearica Hamby was bullied on her team for being pregnant, saying any ill feelings between the two came from Hamby being traded. Hammon, one of the league's marquee figures, said Wednesday in a video call with reporters that she did nothing to warrant discipline from the WNBA, which suspended her for two games without pay after a monthslong investigation into Hamby's allegations. Hammon said she once asked Hamby about her pregnancy, but didn't get into the specifics of what she said.
Indy500 – Castroneves and Pagenaud hope to jumpstart season for Shank at Indy
The start of the IndyCar season has been miserable for Meyer Shank Racing, which heads into the Indianapolis 500 ranked second to last in the standings among full-time organizations. But Indy is the place where the team hopes it can turn things around. Helio Castroneves and Simon Pagenaud have won a combined five Indy 500s, including Castroneves' record-tying fourth victory in 2021 while driving for Shank,
MWL – Midwest League Baseball
Yesterday
Lake County 4, Lansing 2 – Game 1
Lansing 3, Lake County 2 – Game 2
South Bend 10, Beloit 2
Great Lakes 4, West Michigan 2
Today
West Michigan Whitecaps at Great Lakes Loons, 6:05 p.m.
Lake County Captains at Lansing Lugnuts, 7:05 p.m.
South Bend Cubs at Beloit Sky Carp, 7:35 p.m.
MHSAA – High School Sports
Yesterday
Girls Soccer
SMAC Tournament
Portage Central 3, Mattawan 2 – OT          Championship game
Lakeshore 3, Gull Lake 2                         3rd place game
St. Joseph 1, Battle Creek Lakeview 0        5th place game
Kal. Loy Norrix 1, Portage Northern 0      7th place game
Kalamazoo Central 9th place
Battle Creek Central 10th place
Wolverine
Paw Paw 5, Niles 0
Otsego 4, Three Rivers 0
Edwardsburg 4, Sturgis 0
Plainwell 6, Vicksburg 0
BCS
Our Lady of the Lake 10, Covert 0
SAC
Delton-Kellogg 3, South Haven 1
Allegan 1, Saugatuck 0
Non-Conference
Comstock 12, Buchanan 4
Marcellus 0, New Buffalo 0 – TIE
Bridgman 6, Brandywine 2
Calhoun Christian 2, Battle Creek Central 1
Baseball
Battle Creek Lakeview 4, Mattawan 1 – Game 1
Battle Creek Lakeview 6, Mattawan 5 – Game 1
Galesburg-Augusta 15, Martin 0 – Game 1
Galesburg-Augusta 12, Martin 1 – Game 2
Zion Christian 16, Saugatuck 0 – Game 1
Zion Christian 5, Saugatuck 2 – Game 2
Softball
Mattawan 12, Battle Creek Lakeview 9 – Game 1
Mattawan 14, Battle Creek Lakeview 6 – Game 2
Saugatuck 7, Martin 6 – Game 1
Martin 15, Saugatuck 4 – Game 2
Mendon 10, Cassopolis 2 – Game 1
Mendon 11, Cassopolis 0 – Game 2
Today
Baseball
St. Joseph at Lakeshore, 4:00 p.m.
Portage Central at Portage Northern, 4:00 p.m.
Loy Norrix at Gull Lake, 4:00 p.m.
Kalamazoo Central at Battle Creek Central, 4:00 p.m.
Niles at Berrien Springs, 4:00 p.m.
Constantine at Buchanan, 4:15 p.m.
Dowagiac at Coloma, 4:15 p.m.
Vicksburg at Otsego, 2:00 p.m.
Comstock at Decatur, 4:30 p.m.
Bloomingdale at Hartford, 4:30 p.m.
Bangor at Lawrence, 4:00 p.m.
Centreville at White Pigeon, 4:30 p.m.
Delton-Kellogg at B.C. Pennfield, 4:00 p.m.
Fennville at Kalamazoo Hackett, 4:30 p.m.
Allegan at Lawton, 4:30 p.m.
Softball
St. Joseph at Lakeshore, 4:00 p.m.
Portage Central at Portage Northern, 4:00 p.m.
Loy Norrix at Gull Lake, 4:00 p.m.
Kalamazoo Central at Battle Creek Central, 4:00 p.m.
Niles at Berrien Springs, 4:00 p.m.
Constantine at Buchanan, 4:15 p.m.
Dowagiac at Coloma, 4:15 p.m.
Hamilton at South Haven, 4:15 p.m.
Kalamazoo Christian at River Valley, 4:00 p.m.
Plainwell at Parchment, 4:00 p.m.
Schoolcraft at Three Rivers, 4:30 p.m.
Comstock at Decatur, 4:30 p.m.
Bloomingdale at Hartford, 4:30 p.m.
Bangor at Lawrence, 4:00 p.m.
Centreville at White Pigeon, 4:30 p.m.
Gobles at Marcellus, 4:30 p.m.
Delton-Kellogg at B.C. Pennfield, 4:00 p.m.
Girls Soccer
Three Rivers at Michigan Lutheran, 5:00 p.m.
Bridgman at Kalamazoo Hackett, 5:00 p.m.
Bangor at Kalamazoo Home School, 6:00 p.m.
Holland Black River at Fennville, 6:00 p.m.
Schoolcraft at Saugatuck, 5:00 p.m.
Track and Field
MHSAA Regionals
Division 3 at Bangor, 11:00 a.m.
Bangor, Brandywine, Bloomingdale, Bridgman, Buchanan, Cassopolis, Coloma, Comstock, Delton-Kellogg, Hartford, Kalamazoo Christian, Lawton, Parchment, Schoolcraft, Watervliet
Podcast: Play in new window | Download (Duration: 2:53 — 6.6MB) | Embed
Subscribe: Apple Podcasts | Google Podcasts | Spotify | Amazon Music | iHeartRadio | Stitcher | Email | RSS | More