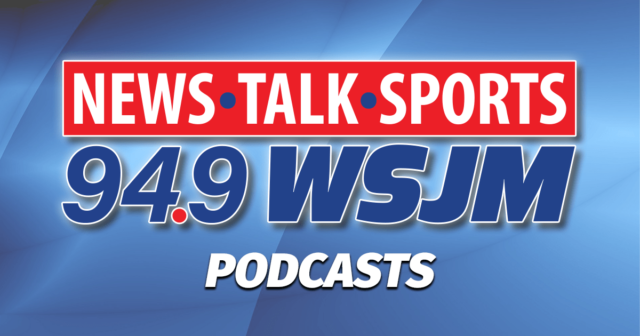 MLB – Major League Baseball
Yesterday
St. Louis Cardinals 12, Detroit Tigers 6
Miami Marlins 5, Chicago Cubs 4 – 14 Innings
Chicago White Sox 17, Cincinnati Reds 4
Cardinals 12, Tigers 6 – Goldschmidt 3 HRs, Cards end 8-game skid, beat Tigers 12-6
Paul Goldschmidt homered three times, Brendan Donovan hit a three-run drive and the St. Louis Cardinals stopped an eight-game losing streak with a 12-6 win over the Detroit Tigers. Goldschmidt, had four hits and four RBIs. Lars Nootbaar added a two-run single to cap off a seven-run sixth inning for the Cardinals, who had been on their longest skid in 16 years. Jake Rogers hit a grand slam for the Tigers, whose five-game winning steak was stopped.
Marlins 5, Cubs 4 – F/14 – Marlins stop 5-game slide with 14-inning win over Cubs
Garrett Hampson scored on Adbert Alzolay's balk in the 14th inning, and the Miami Marlins stopped a five-game slide by outlasting the Chicago Cubs for a wild 5-4 victory. Hampson opened the inning on second as the automatic runner. He advanced on Luis Arraez's groundout and trotted home when Alzolay was called for a balk with a 2-2 count on Jesús Sánchez. Steven Okert got three outs for the win, and Andrew Nardi pitched the 14th for his first career save.
White Sox 17, Reds 4 – White Sox score 11 in 2nd, beat Reds 17-4
Hanser Alberto had four hits, a career-high four RBIs and Chicago scored 11 runs in the second inning to rout the Cincinnati Reds 17-4 on Sunday. The 11 runs are the most for the team in one inning in 16 years and third-most ever for the franchise. The White Sox had 11 runs in the fifth at Kansas City on Sept. 17, 2007. Chicago, which came in batting .176 with runners in scoring position, delivered plenty of big hits against Graham Ashcraft (2-1) in the second, sending 14 batters to the plate. Michael Kopech (1-3) allowed four solo homers by pitched six innings to earn his first victory of the season.
Tonight
Detroit (Wentz 0-3) at Cleveland (Bibee 1-0), 6:10 p.m.   News/Talk/Sports 94.9 WSJM 7:50
Chicago White Sox (Cease 2-1) at Kansas City (Greinke 1-4), 7:40 p.m.
St. Louis (Mikolas 1-1) at Chicago Cubs (Stroman 2-2), 7:40 p.m.
NHL – National Hockey League – 2023 Stanley Cup Playoffs – Round 2 (Best of 7)
Last Night
New Jersey Devils 8, Carolina Hurricanes 4                             (CAR leads 2-1)
Florida Panthers 3, Toronto Maple Leafs 2 – OT                        (FLA leads 3-0)
Seattle Kraken 7, Dallas Stars 2                                           (SEA leads 2-1)
Devils 8, Hurricanes 4 – Devils answer in Game 3, rout Canes 8-4, deficit now 2-1
Jack Hughes scored two goals, set up two more and had a near fight as the New Jersey Devils began the task of digging out of another hole with a 8-4 win over the Carolina Hurricanes in Game 3 of the Eastern Conference semifinals Sunday. Timo Meier, Nico Hischier and Damon Severson added their first goals of playoffs and Vitek Vanecek returned to the net and made 26 saves in helping New Jersey cut its deficit in the best-of-seven series to 2-1.
Panthers 3, Leafs 2 – OT – Reinhart the hero, as Panthers top Leafs in OT for 3-0 lead
Sam Reinhart scored 3:02 into overtime and the Florida Panthers beat the Toronto Maple Leafs 3-2 to take a commanding 3-0 lead in their Eastern Conference semifinal series. Reinhart dumped the puck off the boards behind the net to set up his game-winner, taking a pass back from Anton Lundell and scoring to give Florida its first 3-0 series lead in 27 years. Anthony Duclair and Carter Verhaeghe scored for Florida. Sam Lafferty and Erik Gustafsson scored for Toronto.
Kraken 7, Stars 2 – Kraken ride 2nd period outburst, thump Stars 7-2 in Game 3
Jordan Eberle sparked a five-goal outburst in the second period with his fourth goal of the playoffs, Philipp Grubauer made 24 saves and the Seattle Kraken beat the Dallas Stars 7-2 to take a 2-1 series lead in their Western Conference semifinal. Eberle's goal was just the start for Seattle. Alex Wennberg doubled the lead 1:26 after Eberle's goal; Carson Soucy became Seattle's 16th different goal scorer this postseason, beating Oettinger five-hole at 6:30; and Matty Beniers made it 4-0 at 8:22.
Tonight
Vegas Golden Knights at Edmonton Oilers, 8:30 p.m.                 (Series tied 1-1)
NBA – National Basketball Association Playoffs – Round 2 (Best of 7)
Last Night
Philadelphia 76ers 116, Boston Celtics 115 – OT                      (Series tied 2-2)
Phoenix Suns 129, Denver Nuggets 124                                  (Series tied 2-2)
Sixers 116, Celtics 115 – OT – Harden makes winning 3 in OT, 76ers tie series with Celtics
James Harden hit the go-ahead 3-pointer with 18 seconds left in overtime and scored 42 points to help the Philadelphia 76ers stave off a wild Boston Celtics comeback in a 116-115 victory on Sunday that evened their playoff series at 2-2. Marcus Smart's potential winner was a tick too late and the Celtics now head home for Tuesday's Game 5. Joel Embiid had 34 points and 13 rebounds. Harden added nine assists and eight rebounds. Jayson Tatum struggled to score early but finished with 24 points, 18 rebounds, six assists and four blocks.
Suns 129, Nuggets 124 – Booker, Durant both score 36, Suns even series with Nuggets
Devin Booker had 36 points and 12 assists, Kevin Durant also had 36 points and the Phoenix Suns beat the Denver Nuggets 129-124 to even their Western Conference semifinal playoff series at two games apiece. Backup guard Landry Shamet made four crucial 3-pointers in the fourth quarter to keep the Suns ahead. Denver lost despite a huge game from MVP runner-up Nikola Jokic, who poured in 53 points. The Suns took a 98-92 lead into the fourth quarter after a scoring flurry from Booker, who had 17 points in the third. Phoenix wouldn't trail in the fourth. The series returns to Denver for Game 5 on Tuesday.
Tonight
New York Knicks at Miami Heat, 7:30 p.m.                                (MIA leads 2-1)
Golden State Warriors at Los Angeles Lakers, 10:00 p.m.          (LAL leads 2-1)
NBA – 76ers' Harden visits with Michigan State shooting victim
James Harden met with Michigan State shooting victim John Hao before a playoff game. Then he signed his sneakers and gave them to Hao after scoring 42 points and making the winning shot in overtime. The 20-year-old Hao was paralyzed from the chest down in a February shooting on the East Lansing campus that killed three students and injured five others. Harden learned Hao was a fan of his and the two struck up a friendship over FaceTime. Harden also donated sneakers and money toward Hao's recovery. Hao recently left a Chicago rehabilitation facility and said he may move with his family back to China.
NBA – Nick Gilbert, son of Cavaliers owner, dies at 26
Nicolas "Nick" Gilbert, the son of Cleveland Cavaliers owner Dan Gilbert who became the team's good luck charm at NBA draft lotteries, has died. He was 26. A funeral announcement posted by the Ira Kaufman Chapel said Gilbert died Saturday "peacefully at home surrounded by family." Gilbert was diagnosed as a child with neurofibromatosis (NF1), a genetic condition that causes tumors to grow in the brain, spinal cord and skin. Wearing a signature bow tie and dark-rimmed glasses, Gilbert became a sensation at the 2011 draft lottery.
NBA – Analysis: Wemby's farewell tour will be a French celebration
Victor Wembanyama's first basket on Sunday night looked so easy. He deflected a pass, ran it down, dribbled twice and dunked the ball with his left hand. And 15,000 people roared. He's called a generational talent, though really, there's never been one in France quite like Wembanyama. The 7-foot-3, 19-year-old, soon-to-be No. 1 pick in the NBA draft is on his farewell tour of his homeland, playing his final pro games there before he comes to North America and accepts the challenge of trying to truly become the game's next superstar.
Golf – PGA – Clark holds off Schauffele for first PGA win at Wells Fargo
Wyndham Clark shot 68 on Sunday for a four-shot victory over Xander Schauffele at the Wells Fargo Championship to earn his first career win on the PGA Tour. Clark finished the tournament at 19-under 265, the second-lowest score in relation to par in tournament history behind only three-time champion Rory McIlroy's 21-under 267 in 2015 when par for the course was 72. Clark struggled to hold back tears as he sank a bogey putt on the 18th hole to seal the win. Schauffele has accuracy issues with his driver on Sunday and shot 70, finishing at 15 under. Tyrrell Hatton and Harry English finished tied for third at 12 under, one shot better than Tommy Fleetwood and Adam Scott. Defending champion Max Homa shot 70 on Sunday and finished tied for ninth at 9-under 275.
MWL – Midwest League Baseball
Yesterday
Lansing Lugnuts 4, Dayton Dragons 3
Great Lakes Loons 9, Quad Cities River Bandits 6
Cedar Rapids Kernels 6, South Bend Cubs 1
West Michigan Whitecaps 7, Beloit Sky Carp 2
Today
No games tonight
MHSAA – High School Sports
Today
Girls Soccer
St. Joseph at Lakeshore, 6:30 p.m.
Our Lady of the Lake at Saugatuck, 5:00 p.m.
Battle Creek Central at Mattawan, 6:30 p.m.
Portage Central at Battle Creek Lakeview, 6:30 p.m.
Gull Lake at Kalamazoo Central, 6:30 p.m.
Portage Northern at Kalamazoo Loy Norrix, 6:30 p.m.
Paw Paw at Edwardsburg, 5:30 p.m.
Vicksburg at Niles, 6:30 p.m.
Otsego at Sturgis, 6:00 p.m.
Plainwell at Three Rivers, 6:00 p.m.
Watervliet at South Haven, 6:30 p.m.
Holland Black River at Coloma, 6:00 p.m.
Fennville at Bridgman, 5:00 p.m.
Berrien Springs at Covert, 5:00 p.m.
Buchanan at New Buffalo, 6:00 p.m.
Allegan at Schoolcraft, 5:00 p.m.
Comstock at Marcellus, 5:30 p.m.
Delton-Kellogg at Kalamazoo Hackett, 5:00 p.m.
Kalamazoo Christian at Lawton, 6:00 p.m.
Constantine at Parchment, 6:00 p.m.
Baseball
Michigan Lutheran at Brandywine, 4:00 p.m.
Fennville at Bridgman, 4:30 p.m.
Loy Norrix at River Valley, 4:15 p.m.
Lawrence at Cassopolis, 4:30 p.m.
Bangor at Centreville, 4:30 p.m.
Hartford at Comstock, 4:30 p.m.
Bloomingdale at Marcellus, 4:30 p.m.
Decatur at Mendon, 4:30 p.m.
Portage Central at Otsego, 4:00 p.m.
Plainwell at Kalamazoo Central, 4:00 p.m.
Kalamazoo Hackett at Portage Northern, 4:00 p.m.
Otsego at Gull Lake, 4:00 p.m.
Martin at Saugatuck, 4:30 p.m.
Softball
St. Joseph at Zeeland West, 5:00 p.m.
Michigan Lutheran at Brandywine, 4:15 p.m.
Howardsville Chr. at River Valley, 4:15 p.m.
Fennville at Bridgman, 4:30 p.m.
Bronson at Buchanan, 4:15 p.m.
Lawrence at Cassopolis, 4:30 p.m.
Bangor at Centreville, 4:30 p.m.
Hartford at Comstock, 4:30 p.m.
Bloomingdale at Marcellus, 4:30 p.m.
Decatur at Mendon, 4:30 p.m.
Three Rivers at Kalamazoo Central, 4:00 p.m.
Kalamazoo Christian at Portage Central, 4:00 p.m.
Otsego at Gull Lake, 4:00 p.m.
Lawton at Paw Paw, 4:30 p.m.
Wyoming at Delton-Kellogg, 4:30 p.m.
Constantine at Parchment, 4:30 p.m.
Boys Golf
Battle Creek Lakeview Invitational, 9:00 p.m.
St. Joseph, Lakeshore, Battle Creek Lakeview, Loy Norrix, Portage Central, Parchment, Kalamazoo Central, Harper Creek, Pennfield, Coldwater, Marshall, Mattawan, Gull Lake, Vicksburg, Niles,
Girls Tennis
Lakeshore at Portage Northern, 4:00 p.m.
Track and Field
St. Joseph, Lakeshore, at Mattawan, 4:00 p.m.
Podcast: Play in new window | Download (Duration: 2:56 — 2.7MB) | Embed
Subscribe: Apple Podcasts | Google Podcasts | Spotify | Amazon Music | iHeartRadio | Stitcher | Email | RSS | More