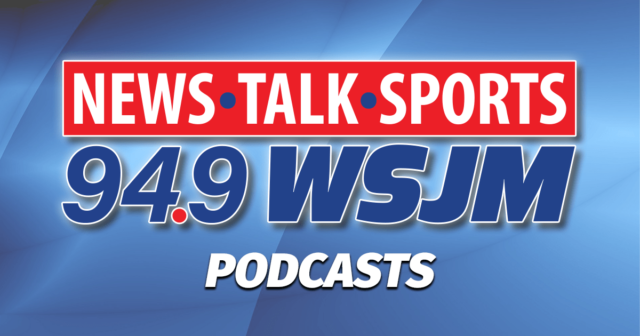 MLB – Major League Baseball
Last Night
Detroit Tigers 4, Milwaukee Brewers 2
Toronto Blue Jays 5, Chicago White Sox 2
Cubs were off
Tigers 4, Brewers 2 – Maton hits 3-run homer, Boyd gets win as Tigers beat Brewers
Nick Maton had a three-run homer and Matthew Boyd pitched effectively for five innings to lead the Detroit Tigers to a 4-2 victory over the Milwaukee Brewers on Monday night. Boyd allowed two runs on five hits in five innings, striking out eight and walking one as the Brewers lost consecutive games for the first time this season. José Cisnero, Tyler Holton and Jason Foley each tossed a scoreless inning and Alex Lange finished with a perfect ninth for his second save in three chances. Detroit made it 4-2 in the fifth when Eric Haase doubled, advanced on a ground out, and then slid home ahead of the tag on a bouncer to second.
Blue Jays 5, White Sox 2 – Bassitt wins but leaves with sore back, Jays beat White Sox
Chris Bassitt pitched 6 1/3 innings before leaving because of a sore lower back, Cavan Biggio hit a three-run home run and the Toronto Blue Jays beat the Chicago White Sox 5-2. Toronto has won 13 of 19. Bassitt (3-2) allowed two runs and three hits to win back-to-back starts for the first time with the Blue Jays. He called manager John Schneider and the trainer to the mound in the seventh after bouncing his first pitch to Luis Robert Jr.
Tonight
Chicago White Sox (Clevinger 2-1) at Toronto (Berríos 1-3), 7:07 p.m.
Detroit (Turnbull 1-3) at Milwaukee (Lauer 3-1), 7:40 p.m.                  News/Talk/Sports 94.9 WSJM 7:15
San Diego (Snell 0-3) at Chicago Cubs (Steele 3-0), 7:40 p.m.
NHL – National Hockey League – 2023 Stanley Cup Playoffs – Round 1 (Best of 7)
Last Night
New Jersey Devils 3, New York Rangers 1                                (Series tied 2-2)
Toronto Maple Leafs 5, Tampa Bay Lightning 4 – OT                    (TOR leads 3-1)
Vegas Golden Knights 4, Winnipeg Jets 2                                 (VGK leads 3-1)
Seattle Kraken 3, Colorado Avalanche 2 – OT                          (Series tied 2-2)
Tonight
New York Islanders at Carolina Hurricanes, 7:00 p.m.               (CAR leads 3-1)
Minnesota Wild at Dallas Stars, 8:00 p.m.                               (Series tied 2-2)
Los Angeles Kings at Edmonton Oilers, 9:30 p.m.                      (Series tied 2-2
NBA – National Basketball Association Playoffs – Round 1 (Best of 7)
Last Night
Miami Heat 119, Milwaukee Bucks 114                                     (MIA leads 3-1)
Los Angeles Lakers 117, Memphis Grizzlies 111 – OT                  (LAL leads 3-1)
Tonight
Atlanta Hawks at Boston Celtics, 7:30 p.m.                             (BOS leads 3-1)
Minnesota Timberwolves at Denver Nuggets, 9:00 p.m.               (DEN leads 3-1)
Los Angeles Clippers at Phoenix Suns, 10:00 p.m.                      (PHX leads 3-1)
NBA/NCAAMBB – NBA draft includes Emoni Bates after 2 seasons in college
Emoni Bates is entering the NBA draft, banking on teams in the league being intrigued with his potential as a scorer after two years in college basketball. Bates made the announcement Monday on social media. The 6-foot-10 wing averaged 19.2 points and 5.8 rebounds in 30 games at Eastern Michigan last season. He made 40.5% of his shots overall and 33% of 3-point attempts for the Eagles. After graduating from high school in three years and being regarded as a basketball prodigy, Bates went to Memphis for one season and averaged 9.7 points.   In 2019 as a high school freshman, the slender and skilled guard led Ypsilanti Lincoln to a state title and was named Michigan's Division 1 Player of the Year by The Associated Press. His sophomore season was cut short by the COVID-19 pandemic and he attended Ypsi Prep Academy as a junior, his final year of high school. Bates initially committed to playing for Tom Izzo at Michigan State. He later de-committed and signed with Memphis and coach Penny Hardaway.
NFL – AP source: Jets agree on deal to acquire Aaron Rodgers
Aaron Rodgers is leaving behind his brilliant legacy in Green Bay and heading to the bright lights and massive expectations of the Big Apple. The New York Jets agreed on a deal to acquire the four-time NFL MVP from the Packers, according to a person with knowledge of the trade who spoke to The Associated Press on the condition of anonymity because the teams have not officially announced the deal. The Jets will also receive the No. 15 overall pick and a fifth-rounder this year from the Packers, according to another person with knowledge of the trade. In exchange, Green Bay will get the 13th overall selection, a second-rounder, a sixth-rounder and a conditional 2024 second-round pick.
NFL – NFL draft back to being all about QBs at the top
Quarterbacks are back on top in the NFL draft. A year after the first 19 picks were non-QBs and Kenny Pickett was the only signal-caller selected in the first round, this draft class is loaded with potential franchise players. Bryce Young and C.J. Stroud have been the center of attention since before last year's draft even took place. They could become the ninth pair of QBs selected 1-2 in the Super Bowl era. Anthony Richardson and Will Levis should make it four QBs in the top 15, which has happened only five times previously. If they all go in the top 10, it'll be the second time ever. Then there's Hendon Hooker, who may end up being a late first-round pick despite his age and knee injury.
NFL – Analysis: NFL players aware of risks of betting on football
NFL players aren't permitted to bet on football despite the league embracing gambling and capitalizing on a multibillion-dollar industry through partnerships with casinos and sportsbooks. That's one policy that can never change because it would destroy the sport's credibility. Everyone knows the rules. It's part of mandatory annual education and training sessions for rookies and all players, staff and officials. It's also included in player manuals, and there are signs in every locker room reminding players and staff that no personnel may bet on NFL games.
ESPN announces layoffs as part of cost cutting by Disney
ESPN began informing employees of layoffs Monday, which are job cuts that are taking place throughout its corporate owner, the Walt Disney Company. Disney CEO Bob Iger announced in February that the company would reduce 7,000 jobs either through not filling positions or layoffs. ESPN president Jimmy Pitaro said in a company memo sent to employees that those affected will hear from their supervisor or human relations department this week. ESPN was not part of the first phase of Disney reductions last month. Another round of cuts will take place by June. Both phases impact off-air employees.
MWL – Midwest League Baseball
Last Night
No games last night
Tonight
Quad Cities River Bandits at Lansing Lugnuts, 6:05 p.m.
Great Lakes Loons at Fort Wayne Tin Caps, 6:35 p.m.
Peoria Chiefs at South Bend Cubs, 7:05 p.m.
West Michigan Whitecaps at Cedar Rapids Kernels, 7:35 p.m.
MCCAA – Junior College Athletics
Today
Softball
Lake Michigan College at Muskegon C.C., 3:00 p.m./5:00 p.m. (DH)
MHSAA – High School Sports
Yesterday
Girls Soccer
SMAC
Mattawan 1, St. Joseph 0
Lakeshore 8, Battle Creek Central 0
Portage Central 8, Kalamazoo Central 0
Portage Northern 2, Battle Creek Lakeview 1
Gull Lake 5, Kalamazoo Loy Norrix 1
SAC
Fennville 8, Coloma 0
Saugatuck 8, Watervliet 0
South Haven 2, Holland Black River 1
Allegan 9, Lawton 1
Kalamazoo Christian 8, Parchment 0
Schoolcraft 5, Delton-Kellogg 2
Southwest 10
Comstock 6, Hartford 0
Bloomingdale 3, Marcellus 1
Non-Conference
Michigan Lutheran 8, Bangor 0
Our Lady of the Lake 7, Bridgman 0
Buchanan 4, Constantine 1
Edwardsburg 6, Dowagiac 3
Otsego 3, Kalamazoo Hackett 1
Harper Creek 3, Paw Paw 1
Three Rivers 3, Coldwater 3 – TIE
Marshall 5, Vicksburg 0
Baseball
St. Joseph 11, Edwardsburg 1 – Game 1
Edwardsburg 5, St. Joseph 4 – Game 2
Centreville 15, Marcellus 2 – Game 1
Centreville 17, Marcellus 2 – Game 2
Softball
Martin 5, Kalamazoo Hackett 1 – Game 1
Kalamazoo Hackett 11, Martin 10 – Game 2
Decatur 11, Bangor 1 – Game 1
Decatur 15, Bangor 0 – Game 2
Hartford 23, Lawrence 0 – Game 1
Hartford 20, Lawrence 0 – Game 2
Cassopolis 10, White Pigeon 2 – Game 1
Cassopolis 8, White Pigeon 0 – Game 2
Boys Golf
SMAC West at Lake Michigan Hills
Portage Central             156
St. Joseph                      164
Mattawan                      170
Lakeshore                      177
Portage Northern          193
BCS Jamboree at Chikaming GC
River Valley                   205
Howardsville Christian   214
Our Lady of the Lake       238
New Buffalo                   245
Lakeland Conference at Orchard Hills
Buchanan                       202
Dowagiac                       219
Brandywine                    242
Berrien Springs              246
Wolverine Conference at Orchard Hills
Otsego                          160
Vicksburg                      166
Paw Paw                        175
Edwardsburg                 180
Niles                             181
Plainwell                       187
Three Rivers                  200
Sturgis                         220
SAC Jamboree at Cheshire Hills
Allegan                         167
Saugatuck                     177
Watervliet                     201
South Haven                  202
Coloma                          203
Bridgman                       206
Gobles                          251
Girls Tennis
St. Joseph 7, Kalamazoo Central 1
Berrien Springs 8, South Haven 0
Three Rivers 6, Plainwell 2
Edwardsburg 8, Paw Paw 0
Today
Baseball
Dowagiac at Benton Harbor, 4:00 p.m.
Our Lady of the Lake at Coloma, 4:30 p.m.
New Buffalo at Michigan Lutheran, 4:15 p.m.
Eau Claire at River Valley, 4:15 p.m.
Buchanan at Brandywine, 4:15 p.m.
Allegan at South Haven, 4:30 p.m.
Watervliet at Fennville, 4:00 p.m.
Saugatuck at Gobles, 4:30 p.m.
Schoolcraft at Lawton, 4:30 p.m.
Otsego at Edwardsburg, 4:00 p.m.
Sturgis at Niles, 4:00 p.m.
Softball
Dowagiac at Benton Harbor, 4:00 p.m.
Howardsville Chr. at Our Lady of the Lake, 4:15 p.m.
Eau Claire at River Valley, 4:15 p.m.
Buchanan at Brandywine, 4:15 p.m.
Allegan at South Haven, 4:30 p.m.
Otsego at Edwardsburg, 4:00 p.m.
Sturgis at Niles, 4:00 p.m.
Centreville at Coloma, 4:30 p.m.
Watervliet at Fennville, 4:00 p.m.
Saugatuck at Gobles, 4:30 p.m.
Schoolcraft at Lawton, 4:30 p.m.
Bloomingdale at Martin, 4:00 p.m.
Girls Soccer
Berrien Springs at Buchanan, 5:30 p.m.
Track and Field
St. Joseph at Portage Northern, 4:00 p.m.
Lakeshore at Portage Central, 4:00 p.m.
Podcast: Play in new window | Download (Duration: 2:58 — 2.7MB) | Embed
Subscribe: Apple Podcasts | Google Podcasts | Spotify | Amazon Music | iHeartRadio | Stitcher | Email | RSS | More