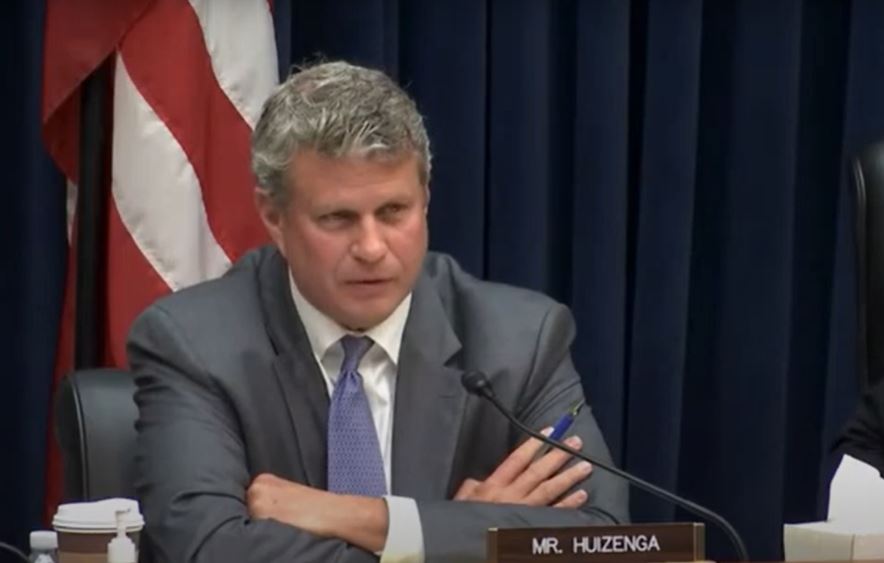 Following Monday's mass shooting at a school in Nashville, what does Congressman Bill Huizenga believe could be done to prevent such incidents? The Nashville shootings were the last thing he was asked about during a tele townhall on Monday night. Huizenga said the tragedy is "disturbing on a number of levels," and his prayers are with the victims. He believes there's a mental health crisis leading to mass shootings, but that's not all.
"What I'm very concerned about is we have a culture problem as well," Huizenga said. "We are seeing people acting and lashing out in ways that they simply had not done in previous years. The mental health crisis that we are seeing is so significant. It is tragic. We have to put more resources into those [priorities], but the balance of protecting our Second Amendment rights is crucial as well."
Huizenga said "we cannot give that up in pursuit of something that is something we all desire," adding that stopping such violence and protecting Second Amendment rights are both things the country has to do. He said he's supported several bills to secure schools, give teachers and students more resources, allow school resource officers, and address mental health issues. When he was asked about an assault weapons ban, Huizenga said they have not held up in court.
We'll have more from Huizenga's townhall in the coming days. He also talked at length about bank failures and the situation at the southern U.S. border.