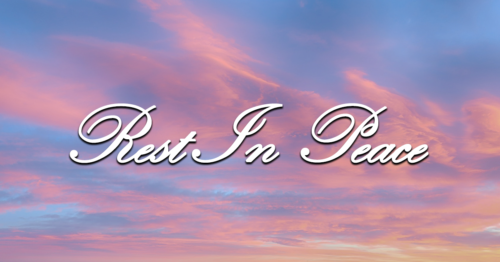 Deloris Rosenthal, devout spouse, mother and grandmother, passed away peacefully on March 17, 2023 at her home in South Bend, IN at the age of 80.
Deloris was born in Washington, IN to Maxine and Leo Webber on June 30, 1942.  She spent most of her youth in Buchanan, MI and graduated from Buchanan High School.  She married Richard J. Rosenthal on October 30, 1962 in Buchanan, MI. After high school she worked as a clerical analyst for Clark Equipment Company for several years until starting a family and choosing to be a stay at home mom to raise her children.  She re-entered the workforce after about a 10 year hiatus and worked as an office manager for Morse Electric and subsequently Berliner and Marx.
Deloris was a loving mother and grandmother who loved animals, especially cats, of which her favorite was a large, long-haired, black and white cat named "Moo".  She also loved flower gardening, growing tomatoes, and cooking, especially Italian dishes.  She was a passionate music lover who had a broad and diverse taste for all types and enjoyed going to concerts to experience live music. She had wry sense of humor and loved to laugh.
Deloris is preceded in death by her mother, Maxine Wright and her brother Leo Webber.
Deloris is survived by her spouse, Richard J. Rosenthal; daughter, Lisa A. Rosenthal, son Richard "Scott" Rosenthal and his wife Christine; Grandchildren, Sierra S. Rosenthal and Jacob M. Rosenthal; sister, Pam Dewey.
Memorials in memory of Deloris may be given to St Joseph County Humane Society.  The family of Deloris wishes to extend our sincere thanks to Caring Cove Hospice and their wonderful team members.
Funeral service will be held at 11 am on Wednesday, March 22, 2023 at Hoven Funeral Home in Buchanan, MI. Visitation will be held one hour prior to the service. Online condolences may be made at www.hovenfunerals.com.
SERVICES
Visitation
Wednesday, March 22, 2023
10:00 AM – 11:00 AM
Hoven Funeral Home, Inc.
414 East Front Street
Buchanan, Michigan 49107
Funeral Service
Wednesday, March 22, 2023
11:00 AM
Hoven Funeral Home, Inc.
414 East Front Street
Buchanan, Michigan 49107
Posted On: Monday, March 20, 2023 5:20 PM