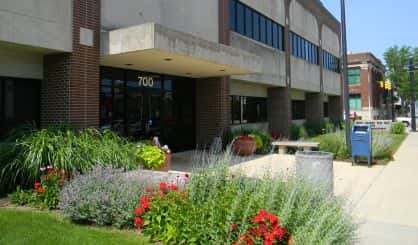 Repairs to the Maids of the Mist fountain in St. Joseph have been delayed again. At a Monday meeting of the St. Joseph City Commission, Public Works Director Greg Grothous told commissioners the cost of the restoration has gone up due to the discovery of lead paint in the fountain's interior and because the central support column needs to be reinforced. He told us the fountain is at McKay Lodge Conservation Laboratory in Ohio waiting for the work.
"They indicate that it's a little over 60% complete," Grothous said. "So, it is moving along. There are some delays. We need to get the central support column addressed and hopefully the delays getting the steel components for that are not significant and we can get the fountain back in a reasonable timeframe. Maybe early in the summer or even still yet this spring."
Grothous said problems with the support column, which was previously reinforced with a steel plate, were discovered when the restoration crew started sandblasting away corrosion. The cost of the additional work is about $14,000. Commissioner Michael Sarola took issue with the delays in the restoration, saying the return of the fountain was previously delayed by supply chain issues, and now this. He called the situation unacceptable and told Grothous St. Joe needs to be moved to the front of the queue. Most of the project's $210,000 cost is being paid for by a donor, St. Joseph resident Judy Felland. Grothous told us she's just a fan of the fountain, which has been in place along the bluff since 1892.