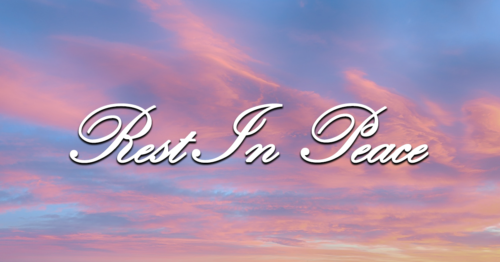 Donald R. Bundy, 78, of Dowagiac, passed away at his home on Tuesday, March 14, 2023 with his family by his side.
Don was born on July 9, 1944, to the late Kenneth and Carmeletta (Harrison) Bundy in Dowagiac.  After high school, Don went on to join the Army National Guard. On April 28, 1968, Don wed Barbara (Bachmann) at a ceremony in Dowagiac. He was employed at Buchanan Steel for over 20 years as well as IKU USA in Three Rivers and Sumitec in Benton Harbor making many friends along the way.
Don Absolutely loved playing Euchre, fishing, hunting deer, turkey and mushrooms. Coaching girls' softball, playing softball himself, cooking for people, preparing pickles, stuffed olives, and sharing some smooth "shine." All of these activities were done of course while sharing a smile, laughter and a practical joke or two.
Don wanted the following personal messages to be relayed straight from his heart.  To all my friends and family out there I know your gonna miss me but I can't help it my time has come.  To those who share my love of fishing I will no longer be able to show you where or how to fish but I sure had fun doing it.   To my "We are Family" team of softball girls: I love each and every one of you thanks for the memories. For my wife: I will always love you.  To my euchre family – I WILL STILL KNOW WHEN YOU'RE NOT PLAYING BY THE RULES!  2 Jacks & 3 Aces- That's my final hand.
Don was preceded in death by his parents, Kenneth and Carmeletta Bundy and siblings, Arlene Salter, Harold Bundy, and Grant Bundy.
Don is survived by his wife of 54 years, Barbara Bundy; children, Terri Jo Bundy of Dowagiac, Kelly (Bob) Ralph of Greenville, Michigan, and Sherry (Eric) Riley of Buchanan; grandchildren, Emily and Sam Riley of Buchanan; siblings, Robert (Judy) Bundy of Dowagiac, and Alice Bundy of Florida; and many extended family members and close friends.
Don's family will be hosting a memorial gathering on Saturday, April 1, 2023, at the Moose Lodge located at 54867 M-51 North in Dowagiac from 11:00 a.m. until 4:00 p.m.
Posted On: Thursday, March 16, 2023 3:34 PM