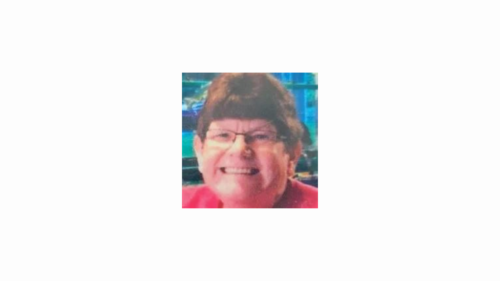 Tammy L. Snyder of Benton Harbor died unexpectedly at home on Thursday, February 16, 2023.
Tammy will be lad to rest at Batchellor Cemetery in Fountain Michigan on May 20, 2023. A Celebration of Life will be held at a later date.
Tammy was born on June 14, 1959, in St. Joseph Michigan to Leon K. Burgess and F. Joyce Stickland Burgess.
Tammy married her best friend and soul mate Ray Snyder on July 8, 1995. Tammy did not have any children of her own but her furry, four legged kitty cats were her babies, along with her nieces and nephews, including her great nieces and nephews who she loved dearly.
Tammy had the green thumb of the family. She loved spring and summer when she could plant her flowers and vegetables. She took pride in everything she did. She also loved to cook and bake, trying nrew recipes along the way. She was always ready to jump in where needed when it came to family functions.
Tammy worked as a trim press operator at Moder Plastics in Benton Harbor in the 70s and early 80s until they closed the Benton Harbor plant. She went on to work at Atlantic Automotive which is now JVIS for 36 years until she retired on August 13, 2022.
Tammy is survived by her husband Ray Snyder, stepchildren Brian (Sharon) Snyder of Buchanan and brothers Tony (Cindy) burgess of Benton Harbor and Terry Burgess of Stevensville, one sister, Tracy Burgess of Kalamazoo, mother's life partner Cathy Rowlee, brother and sister in laws Bob (Cheryl) Snyder of Lafayette, IN., Dan (Judi) Snyder of Ithaca, MI., Sandy Williams of Smithville MS, Tim Snyder of Avon Park, FL., and Brenda (Vance) Versace of Brazoria, TX. She also has a host of nieces and nephews.
Tammy is preceded in death by her parents, grandparents, brother Tim Burgess, and several aunts and uncles.
Arrangements have been entrusted to Florin Funeral Home, Benton Harbor.
Upcoming Events
Burial
MAY 20 (ET)
Batchelor Cemetery
5998 E. Sugar Grove Road
Fountain, MI 49410
Cemetery Details
Batchellor Cemetery
5998 E. Sugar Grove Road
Fountain, MI 49410
Posted On: Wednesday, March 15, 2023 4:15 PM