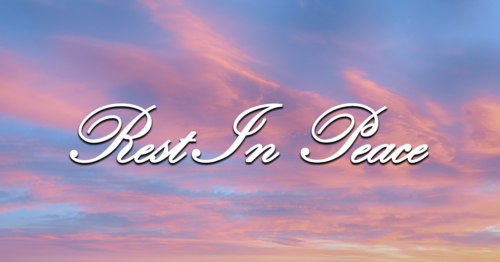 Louis Earl Cotton Jr. was born August 6, 1935, to the late Louis Cotton Sr. and Everlener Lampley in Inverness, Mississippi. Louis was the oldest of 13 children.
Louis accepted Christ at an early age in Bridie, Mississippi. He was a member of Progressive Missionary Baptist Church under the late Dr. Daniel E. Cook and remain a faithful member under the pastoral guidance of Pastor James O. Childs.
Louis graduated in 1955 from Booker T. Washington High School in Memphis, Tennessee. Shortly after graduating, he was drafted into the United States Army on July 27th, 1955. He received an Honorably discharged in 1957, to later resign in Chicago, Illinois. In 1968, Louis relocated to Benton Harbor, Michigan.
In 1969, Louis gained employment at Crown Cork Seal Factory formerly known as Continental Can Company. After 30 years of employment, Louis retired.  Two years into retirement, Louis couldn't sit down and began his career as a Crossing Guard and Lunch Supervisor for Benton Harbor Area Schools.  In 2012, after 15 years of sharing his love and wisdom with children, Louis officially retired.
Louis was a devoted Husband, father, grandfather, brother, mentor, and friend. He was strict and firm, but all the kids loved him. His motto to all was to finish school and bring home your diploma.
Mr. Cotton was a member of the Midnight Riders MC and went by the famous name of "Cotton Candy". He was also a member of the Dory Miller American Legion Post 410 as a Second Vice in Charge of Entertainment for 32 consecutive years. He was also known as Mr. Cadillac Man and a community leader. Louis loved helping his neighbors with numerous things they weren't able to do on their own.
In 1980, Louis Cotton met the love of his life Glenda Levon Conley. They united in Holy matrimony on January 27, 1983; and six beautiful children were born to this union.
Louis enjoyed fishing, shining his boots, shooting pool, driving his Cadillacs, eating watermelon, spending time with his family, and humoring everyone with his non-stop joke. He also enjoyed dancing, Cotton Candy was also known as the Dancing Machine and a very good one.
Louis leaves his cherished memories to his wife of 43 years Glenda Cotton; 9 children plus his bonus child, Louis (Trina) Cotton III, Diana Oglesby, Dewanye Hill, Yolanda (Derek) Brown, Curtis (Fontella) Williams, Bishona (Antwan) Nix, Evelean (Raffeyel) Cottle, Curtisha (Jason) Cotton- Donaldson, Krystal Cotton, and his bonus child Lyicq Cottle; 8 siblings, Betty (Fred) Andrews, Sharon Miles, Robert Cotton, Leonard (Lydia) Cotton, Lee (Natasha) Cotton, Lillie (Edwards) Kidd, Ricky (Louise) Cotton, and Jean Malone; three sister-in-laws, Della Hopson, Linnie Davis, and Dicy Whitfield; five God-children, Pam (Jeremiah) Adell, Erica Hollians, Cindy Carol, Windom, Latay Lipscomb, and Tyiesha Smith; his best friends, Enenest Lloyd, Odell Smith, Levell Sims, Steven Thompson; his special DJ, Big Willie, Big Archie, China, A-Train, Teddy Bear, Spider Mike, Leroy, and Greg, and all the other awesome Dj's under Mr. Cotton Candy; his forty-five (45) grandchildren who he loved dearly; fifteen (15) beautiful great grandchildren, and a host of nephews, nieces, cousins and also a special niece, Donna Faye.
Louis was preceded in his death by his parents, 3 sisters, 4 brothers, and 2 sons.
Mr. Cotton's favorite sayings were "Not Me, but You", and "You Can't Piss On Me and Tell Me It's Raining because I Know the Difference.
Louis was loved by everyone he came in contact with. Mr. Cotton Candy will be truly missed by all.
Services
VISITATION
Thursday
March 16, 2023
10:00 AM to 11:00 AM
First Church of God -Benton Heights
990 N Euclid Ave
Benton Harbor, MI 49022
FUNERAL SERVICE
Thursday
March 16, 2023
11:00 AM
First Church of God -Benton Heights
990 N Euclid Ave
Benton Harbor, MI 49022
INTERNMENT
Friday
March 17, 2023
1:30 PM
Fort Custer Cemetery
15501 Dickman Rd,
Augusta, MI, MI 49012
Posted On: Tuesday, March 14, 2023 4:45 PM