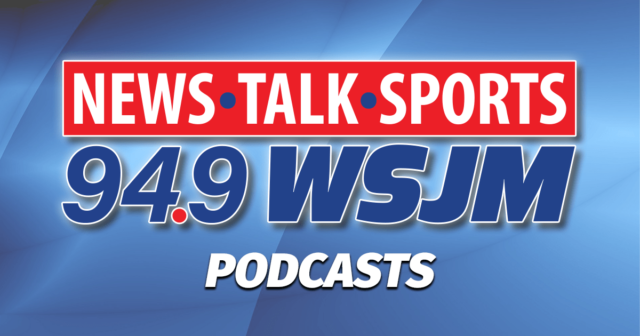 NCAAMBKB – Men's College Basketball
Yesterday
Big Ten Tournament – United Center, Chicago IL – Round 1
Rutgers 62, Michigan 50
Ohio State 73, Iowa 69
Penn State 79, Illinois 76
Maryland 70, Minnesota 54
Rutgers 62, Michigan 50 – Rutgers pulls away in 2nd half vs. frigid-shooting Michigan
Cam Spencer and Derek Simpson scored 23 of their combined 31 points in the second half and Rutgers beat Michigan 62-50 on Thursday in the second round of the Big Ten Tournament. Spencer scored 18 points and Simpson 13 for the ninth-seeded Scarlet Knights, who rebounded to shoot 52% in the second half after a 29% first half. They will play top-seed Purdue in Friday's quarterfinals. Hunter Dickinson scored 24 points for eighth-seeded Michigan, which had just one second-half field goal until the final minute.  The Wolverines, who shot 48% in the first half, had only four field goals in the second. The first two were 3-pointers by Dickinson — the second with 59 seconds left — that came 14 minutes apart. Michigan finished the second half 4 of 21 for 19%.
Today
Big Ten Tournament – United Center, Chicago IL – Round 2
Rutgers vs. (5) Purdue, 12:00 p.m.
Ohio State vs. Michigan State, 2:30 p.m.    Superhits 103.7 Cosy-FM 1:30
Penn State vs. Northwestern, 6:30 p.m.
Maryland vs. (19) Indiana, 9:00 p.m.
NBA – National Basketball Association
Last Night
Charlotte Hornets 113, Detroit Pistons 103
Indiana Pacers 134, Houston Rockets 125 – OT
Hornets 113, Pistons 103 – Oubre, Rozier help Hornets deal Pistons 10th straight loss
Kelly Oubre Jr. scored 27 points and Terry Rozier had 21 points and nine assists as the Charlotte Hornets beat Detroit 113-103 and extended the Pistons' losing streak to 10 games. P.J. Washington added 20 points and Nick Richards had 13 points and nine rebounds for the Hornets, who won their second straight game. Cory Joseph scored 17 points and James Wiseman finished with 16 points and 13 rebounds for Detroit.  Detroit played without four of the five starters from its season-opening win over the Orlando Magic. Cade Cunningham (leg), Isaiah Stewart (shoulder) and Bojan Bogdanovic (Achilles) are injured, while Saddiq Bey was traded to the Atlanta Hawks. Rookie Jaden Ivey is the only player to start both games.  At halftime, The Pistons honored the 2003 WNBA champion Detroit Shock at halftime. The Shock, who also won titles in 2006 and 2008, moved to Tulsa after the 2009 season and are now the Dallas Wings.
Pacers 134, Rockets 125 – OT – Haliburton has career-high 19 assists in Pacers' OT win
Tyrese Haliburton had 28 points and a career-high 19 assists, Buddy Hield hit the go-ahead 3-pointer in overtime and the Indiana Pacers beat the Houston Rockets 134-125 on Thursday night. Hield broke a 117-all tie with his fifth 3-pointer and Haliburton scored 12 points after. The Pacers have won seven consecutive games against the Rockets, who have the NBA's second-worst record at 15-51. Houston rookie forward Jabari Smith Jr. made a 3-pointer with four seconds left to force overtime. Smith scored 21 of his 30 points in the second half and had 12 rebounds.
Saturday
Indiana at Detroit, 7:00 p.m.
Chicago at Houston, 8:00 p.m.
NBA – Suns' Durant out with ankle injury, re-evaluated in 3 weeks
The Phoenix Suns say Kevin Durant has a left ankle sprain after slipping on the floor during pregame warmups on Wednesday and will be re-evaluated in three weeks. The hope was the 34-year-old wouldn't miss much time because of the unlucky mishap, but now it appears he'll be out until April. If that's the case, the Suns will have just five more games until the playoffs start. Durant has played in just three games — all on the road — since the blockbuster deal in February that sent Mikal Bridges, Cam Johnson, Jae Crowder, four first-round picks and other draft compensation to the Brooklyn Nets.
NHL – National Hockey League
Tonight
Chicago Blackhawks at Florida Panthers, 7:00 p.m.
Saturday
Detroit at Boston, 1:00 p.m.
Chicago at Tampa Bay, 7:00 p.m.
Sunday
Boston at Detroit, 1:30 p.m.
NHL – Red Wings trade Kampfer to Coyotes for future assets
The Detroit Red Wings have traded defenseman Steven Kampfer to the Arizona Coyotes for future considerations. The 34-year-old Kampfer will report to Tucson of the American Hockey League after the trade announced on Thursday. Kampfer has not played in the NHL since appearing in 20 games for the Boston Bruins in 2020-21. He played 44 games with the Grand Rapids Griffins of the AHL, scoring four goals with 18 assists.
MLB – Major League Baseball – Spring Training
Yesterday
Detroit Tigers 10, Pittsburgh Pirates 7
Chicago Cubs 8, Cincinnati Reds 6
Team Columbia 5, Chicago White Sox 4
Today
New York Yankees at Detroit Tigers, 1:05 p.m.
Chicago White Sox at Chicago Cubs, 3:05 p.m.
Golf – PGA – Ramey grabs Players lead in his debut at golf's fickle test
The TPC Sawgrass is one of the most unpredictable courses in golf. And it got a most unpredictable leaderboard after one round of The Players Championship. The leader is Chad Ramey, who had never see the Stadium Course until this week. He shot a bogey-free 64 and leads by one over Collin Morikawa. Hayden Buckley delivered the first ace of the tournament on the island-green 17th. Aaron Wise made a 10 on the closing hole with three straight tee shots into the water. Rory McIlroy had a 76. That's his worst score in more than a year.
Soccer – Split verdict for ex-Fox execs in soccer rights bribe case
A former Fox executive has been convicted of paying tens of millions of dollars in bribes to nab broadcasting rights to the World Cup and other top soccer matches. A second ex-executive was acquitted. A Brooklyn federal jury delivered its verdict Thursday. Hernan Lopez was convicted. Carlos Martinez was acquitted. Prosecutors have said the case bared the corruption of international soccer. Defense lawyers say the former Fox execs were framed by an admitted criminal who was trying to minimize his own punishment. New York-based Fox Corp. wasn't charged in the case and has denied any involvement in the bribery scandal.
Tennis – Andy Murray pulls out another 3-set victory at Indian Wells
Andy Murray grabbed the last three games to come back and beat Tomas Martin Etcheverry 6-7 (5), 6-1, 6-4 across more than three hours in the first round of the BNP Paribas Open. Murray remained unbeaten in best-of-three-set matches that go the full three sets in 2023. Stan Wawrinka made a successful return to the hard-court tournament in Indian Wells, California, after four years away. He beat qualifier Aleksander Vukic 6-4, 1-6, 6-1. Wawrinka is a 37-year-old who has been ranked as high as No. 3 and is now No. 100 after a series of operations to his left foot and left knee.
AHL – American Hockey League
Tonight
Rockford Ice Hogs at Grand Rapids Griffins, 7:00 p.m.
ECHL – ECHL Hockey League
Tonight
Toledo Walleye at Kalamazoo Wings, 7:00 p.m.
NBAGL – NBA "G" League
Yesterday
Motor City Cruise 119, Fort Wayne Mad Antz 116
Windy City Bulls 135, Texas Legends 110
MCCAA – Junior College Athletics
Yesterday
Baseball
Lake Michigan College 9, Ridgeway College 3 – Game 1
Lake Michigan College 3, Ridgeway College 0 – Game 2
Softball
Spoon River College 10, Lake Michigan College 0 – Game 1
Spoon River College 17, Lake Michigan College 0 – Game 2
Today
Baseball
Lake Michigan College vs. Owens Community College, 9:15 a.m.
Softball
Lake Michigan College vs. Madison College, 2:00 p.m.
Lake Michigan College vs. Heartland Community College, 4:30 p.m.
Men's Basketball
NJCAA Great Lakes District Semi-finals
Lake Michigan College vs. Hocking College, 8:30 p.m.      at Mott Community College, Flint
MHSAA – High School Sports
Last Night
Girls Basketball – Regionals Finals
Division 2 at Three Rivers
Holland Christian 50, Three Rivers 37
Division 3 at Centreville
Buchanan 70, Kalamazoo Christian 47
Buchanan (23-1) will face Hart (23-3) in the Division 3 quarterfinals Tuesday at Bangor at 7:00.
Division 4 at New Buffalo
Kalamazoo Hackett 35, Colon 26
Tonight
Boys Basketball – District Semifinals
Division 2 at Niles
Benton Harbor vs. Niles, 7:00 p.m.            News/Talk/Sports 94.9 WSJM
Division 1 at Kalamazoo Loy Norrix
Kalamazoo Central vs. Mattawan, 7:00 p.m.
Division 1 at Battle Creek Central
Harper Creek vs. Battle Creek Central, 7:00 p.m.
Division 2 at Paw Paw
Marshall vs. Parchment, 7:00 p.m.
Division 2 at Hamilton
Allegan vs. Hamilton, 7:00 p.m.
Division 2 at Plainwell
GR South Christian vs. Otsego, 7:00 p.m.
Division 3 at Watervliet
Brandywine vs. Watervliet, 7:00 p.m.
Division 3 at Hartford
Lawton vs. Hartford, 7:00 p.m.
Division 3 at Galesburg-Augusta
Schoolcraft vs. Kalamazoo Hackett, 7:00 p.m.
Division 3 at Union City
Centreville vs. Union City, 7:00 p.m.
Division 4 at Our Lady of the Lake
Eau Claire vs. Michigan Lutheran, 7:00 p.m.
Division 4 at Lawrence
Lawrence vs. Marcellus, 7:00 p.m.
Division 4 at Colon
Colon vs. Mendon, 7:00 p.m.
Division 4 at Battle Creek St. Philip
Bellevue vs. Kalamazoo Phoenix, 7:00 p.m.