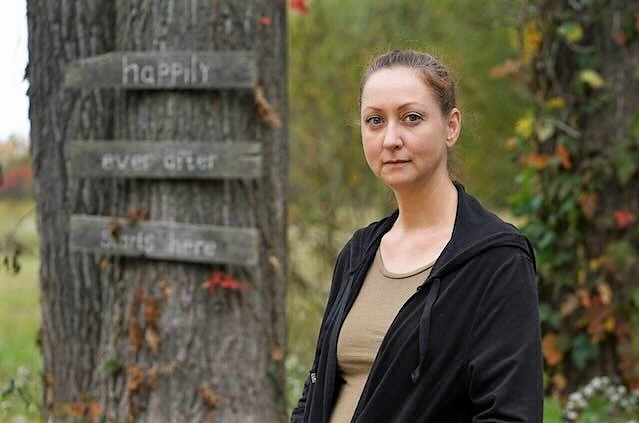 A budding Benton Harbor business dedicated to promoting the therapeutic benefits of nature has received a big boost.
Nature Therapy of Michiana owner Karen Joy Bouwman earned the $10,000 top prize at the West Michigan WomanUp & Pitch competition last week. The event was hosted by Michigan Women Forward, a company dedicated to improving the economic and personal well-being of Michigan women and girls.
At Nature Therapy of Michiana, Bouwman – a Certified Forest Therapy Guide – takes clients on guided walks through southwest Michigan parks and nature preserves. The goal of each session is to help people relax and restore mind, body and soul through a connection with nature.
"Close your eyes down, and imagine you are in a lush green forest," said Bouwman, as she began her pitch to the judges. "The air is clear and fresh. There's sunlight and there are birds. And now take a deep breath in and let it out and just notice.
"Now, welcome back to the pitch competition."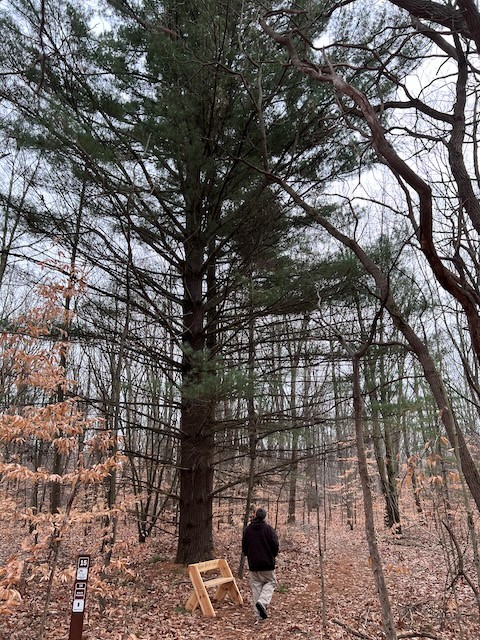 Each session is about two to three hours, where participants will immerse themselves in nature. Bouwman said the small group sessions are designed for second stage businesses and individuals looking for a better quality of life.
"But one of the coolest things about these services is that they sit squarely at the intersection of a great need for mental healthcare options and the tourism market," said Bouwman, during the pitch. "In fact, Southwest Michigan alone is hosted over 12.3 million visitors annually, 48% of whom are seeking outdoor activities. And remember that one in five may also be taking that vacation to relax."
Bouwman currently serves Berrien, Cass and Van Buren counties in Michigan, as well as La Porte and St. Joseph counties in Indiana. She said the prize money will go a long way toward her company's success.
"This is huge," said Bouwman, of winning the award. "It allows me to put more resources into the website, which I need to finish building out. Then, I'll also be able to hire somebody for customer service so I can add more sessions. The whole goal of winning the grand prize was so that I could add additional sessions so I can support more clients."
Competing against nine other finalists for the top prize, Bouwman said she was able to rise to the top with the help of local leaders from the Women's Business Center at Cornerstone Alliance, Jennifer Deamud at Kinexus Group and more.
"It took a whole team of people to help support me in writing the business plan and polishing the business plan and getting that submitted," Bouwman said. "This is an incredible community that has so many resources and so many people willing to help, especially when you're just getting started."
Through developing unique cooperative partnerships with conservation groups, local businesses and leadership, Bouwman said she is establishing a cooperative mental health & wellness practice for strong recovery and resilience in Southwest Michigan.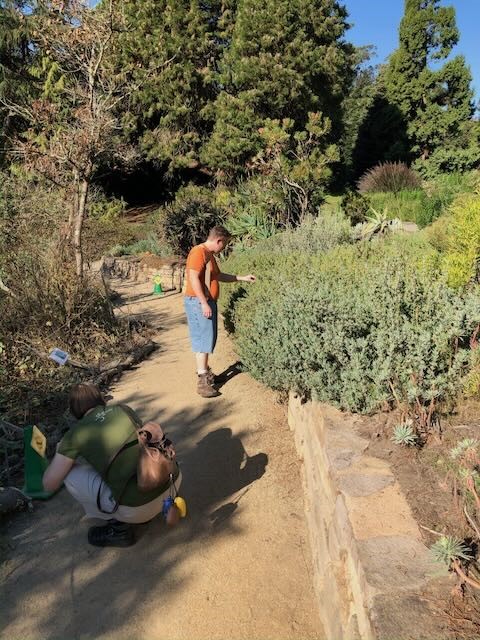 Right now, Bouwman said she is working on a partnership with Chikaming Open Lands to host sessions at its nature preserves. She also uses Warren Woods State Park for sessions, as well as her own 17-acre parcel of land in Benton Harbor.
"We have some nice wooded areas and some fields and the Ox Creek Watershed here," Bouwman said. "Really, you can do this practice wherever you have access to the outdoors. But, you get the most benefit from being in a well-established woodland environment."
During the pitch competition, Bouwman added she is currently applying to have her services covered by health insurance.
"The task I have for you today is to vote for Nature Therapy of Michiana," she said, to the judges. "To take home the resources from this competition … you will springboard my growth, allowing me to add additional sessions, supporting more clients, and creating lasting and true change in our communities."
For more information about Nature Therapy of Michiana and its services, visit naturetherapyofmichiana.com.
By Ryan Yuenger
ryany@wsjm.com