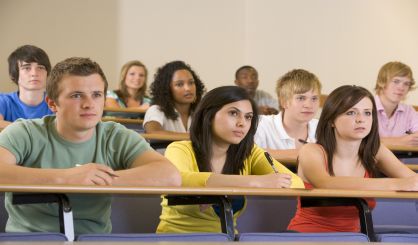 Details of Governor Gretchen Whitmer's budget plan should be released Wednesday. The expansion of a popular Michigan college program is expected to be part of the budget. Lieutenant Governor Garlin Gilchrist was in Taylor Monday talking about Michigan Reconnect.
"The bottom line is this is making a down payment, an investment in Michiganders and their skills," Gilchrist said. "As we talk to employers, we're working to attract businesses to come to Michigan and to help the entrepreneurs hire people here. They want people who have credentials."
Michigan Reconnect pays the community college tuition of a student age 25 or older so they can earn a degree. In her State of the State, Whitmer called for the minimum participation age for Michigan Reconnect to be lowered from 25 to 21. Gilchrist says the state expanding support for Michigan Reconnect shows employers the state has some "skin in the game." He met Monday with students at Wayne State University in Detroit.