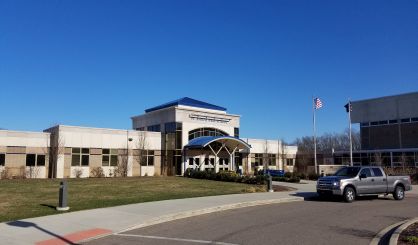 Set for this Saturday is a volleyball clinic at St. Joseph High School featuring the Michigan State University Men's Volleyball Program. St. Joseph High School Girls Varsity Volleyball Coach Paul Kelm tells us former Coach Phil Hegg used to organize the events years ago, and now they're bringing them back.
"We haven't had this probably since 2015 or 2016, mostly because of scheduling conflicts between Michigan State, Notre Dame, and being able to work it out with the facility usage in St. Joe," Kelm said.
Kelm says there will be volleyball clinics for all ages, both boys and girls, at different times throughout the day. After the clinics, MSU and Notre Dame Men's Volleyball will square off in a match.
"It's going to be fun. I'm excited to watch. I've actually watched a couple of video clips that were sent to me. Apparently, Michigan State has a 6 foot 9 kid from Germany that was pretty impressive to watch in video clips. So, if nobody's experienced boy's or men's volleyball before, it's fun to watch, for sure."
The volleyball clinics will run from 10 a.m. to 5 p.m. and it's $45 to take part with registration at the door. The game between MSU and Notre Dame starts at 7:15 and it's $5 to get in. You can find out more right here.