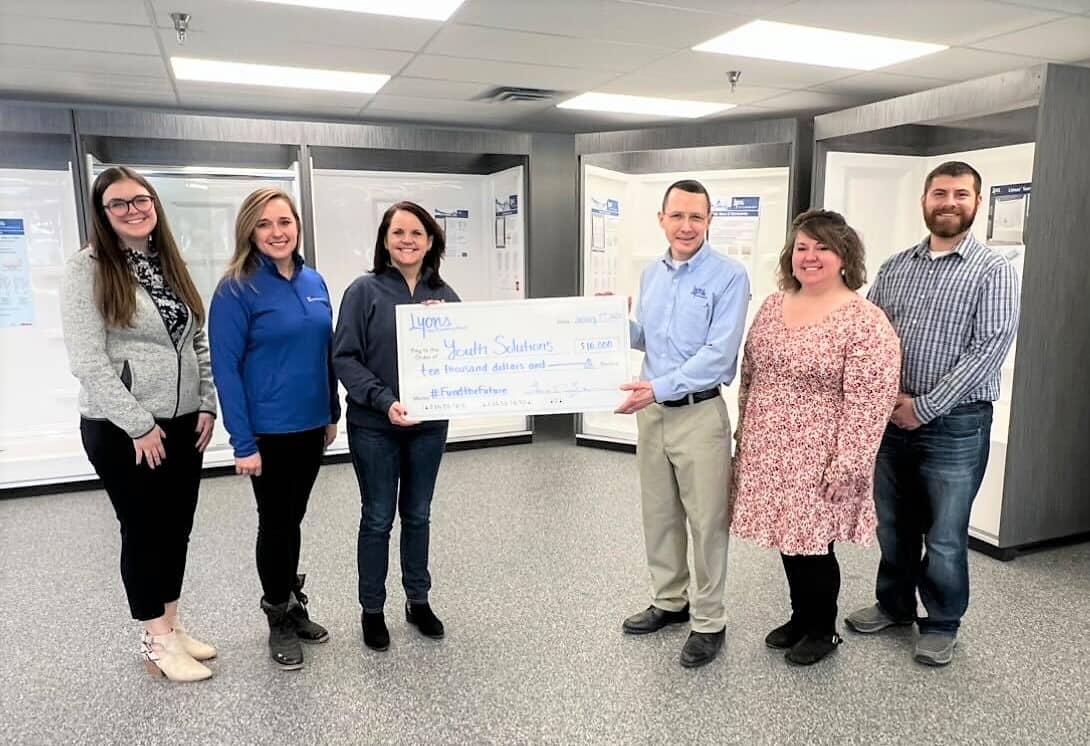 A Benton Harbor-based nonprofit has received a financial boost from Dowagiac's Lyons Industries.
Lance Lyons, President of Lyons Industries, awarded a check for $10,000 to Youth Solutions on Friday as part of its Fund The Future Campaign.
According to Mollie Waller, Executive Director for Youth Solutions, the donation will help the organization fund its Jobs for Michigan Graduates program. Through programs like this, Youth Solutions provides youth in the area and across the state with skills needed to overcome barriers and succeed in education, employment, and life.
"We are grateful for people like Lance that genuinely believe in the work we are doing to prepare Michigan's youth for a future beyond imagination," Waller said. "Donations like this will support our ability to impact even more youth which will help them, and Michigan, have a more prosperous future."
Lyons has been a longtime supporter of the Youth Solutions Jobs for Michigan Graduates program both financially and by inviting JMG youth from around the region to tour his facility and share the different opportunities that exist at Lyons Industries.
"It's our honor to support this program," Lyons said. "We've always had a passion for developing our region's youth because they are the future workforce of our communities. By supporting Youth Solutions, we're directly supporting youth on their journey to obtaining the education and employment that they need to be successful."
For more information on Youth Solutions, visit ouryouthsolutions.org. For more on Lyons industries, lyonsindustries.com.