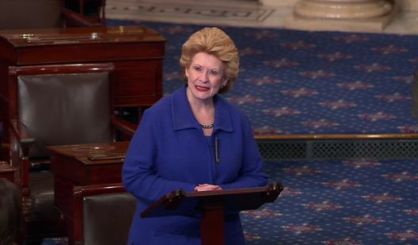 Senator Debbie Stabenow says she won't run for re-election when her fourth term ends in 2025. Stabenow tells the Detroit News that her decision came after the November election results and seeing the energy from young voters. University of Michigan Public Policy and Political Science Professor Jenna Bednar says it's good news for Democrats and Republicans.
"She opened that announcement by talking about the deep talent in the state in the Democratic party, and I think everybody is seeing that," Bednar said. "There's a number of people you could imagine throwing their hat in the ring."
Bednar says possible Democratic contenders include Secretary of State Jocelyn Benson, Governor Gretchen Whitmer, and Congresswoman Elissa Slotkin. She's not sure about the Republicans, saying they need to reorganize in Michigan and decide what they want to be.