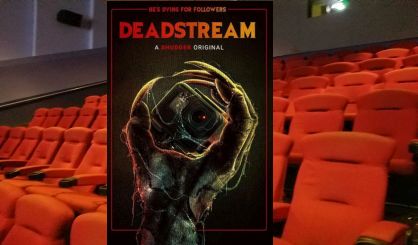 Flick Pick is a podcast about movies. In today's episode, Andrew Green reviews Deadstream, which is a movie.
Deadstream is a horror film about a YouTuber who spends the night in a haunted house and livestreams the entire experience to his adoring followers. Get it? DEADstream???
Did Andrew enjoy Deadstream, or did he downvote, unsubscribe, and head over to TikTok to watch some kid take the latest challenge? Find out by scrolling down and clicking the Play icon to listen to this exciting edition of Flick Pick!
Click here to listen to additional episodes of Flick Pick.
Podcast: Play in new window | Download (Duration: 5:13 — 4.8MB) | Embed
Subscribe: Apple Podcasts | Google Podcasts | Spotify | Amazon Music | iHeartRadio | Stitcher | Email | RSS | More