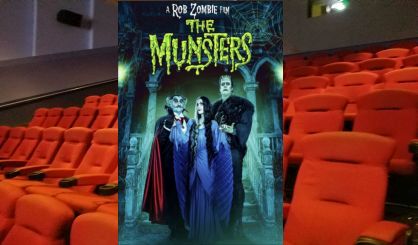 Flick Pick is a podcast about movies. In today's episode, Andrew Green reviews The Munsters, the new Rob Zombie film adaptation of the classic television series.
When the trailer for Rob Zombie's The Munsters was released a couple of months ago, it was terrible. One of the worst movie trailers Andrew has ever seen. But how is the movie itself?
Did Andrew enjoy The Munsters, or did he go running for the familiar company of The Addams Family instead?
Scroll down and click the Play icon to find out in this spooktacular edition of Flick Pick!