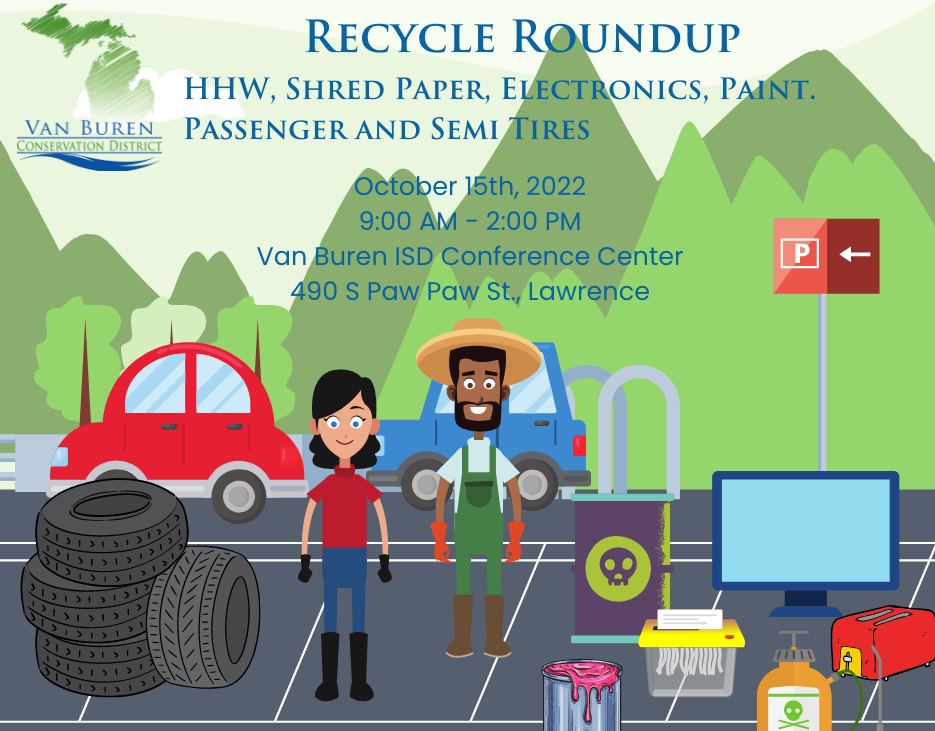 The Van Buren Conservation District announced Wednesday it is preparing for the last Recycle Roundup event of the year at the Van Buren ISD Conference Center, 490 S. Paw Paw Street, Lawrence, on Saturday, Oct. 15.
Residents are encouraged to bring household hazardous waste, paper for confidential shredding, electronics, paint, Styrofoam, and passenger and semi tires at the event. The event is for residents of Van Buren County only, and identification will be required. The event is not for businesses.
"We are excited to offer styrofoam recycling as a new service we are adding to our Recycle Roundups starting this collection," states a press release from VBCD. "We will be accepting clean, dry styrofoam™ food service containers, coolers, egg cartons, and packaging materials. Collections are cost-covered to all Van Buren County residents and landowners thanks to the Van Buren Conservation District Operations millage, municipal and county support, and State grants, but tire space is limited."
To show you're eligible for free drop-off, please bring an ID or tax bill with a Van Buren address to collections. Residents are limited to 10 tires per collection. Pre-registration is required for tire recycling only, and can be done at vanburencd.org/2022-van-buren-county-recycling-collections/ or by calling (269) 633-9314 by October 13.