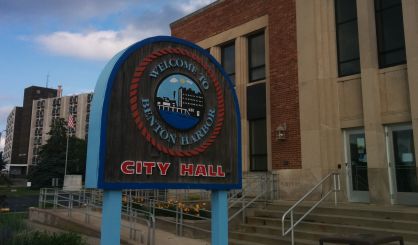 $180,000 in federal ARPA funds will be used by the city of Benton Harbor for upgrades to the city's computer systems to allow for better security and remote work. At a meeting this past week, city commissioners approved working with Aunalytics for the installation of the new cloud-cased system. Mayor Marcus Muhammad read from the resolution, saying this will enable city staff to get up to date information on location.
"There is a need for employees to access the operational software at all locations, and the ability to access the system while working in the field," Muhammad said.
The city's finance department reports the current computer system is at risk as it's outdated and not housed in a properly secured location. The system is used for everything from payroll to rental registrations. Muhammad said the city previously elected to use some of its ARPA funds for operations, and this qualifies. Commissioners approved the upgrades with no opposition. Also this week, commissioners approved spending $319,000 in ARPA funds for the purchase of some some equipment for the public works department. The items are a chipper and Gutter Brooms dual sweeper.