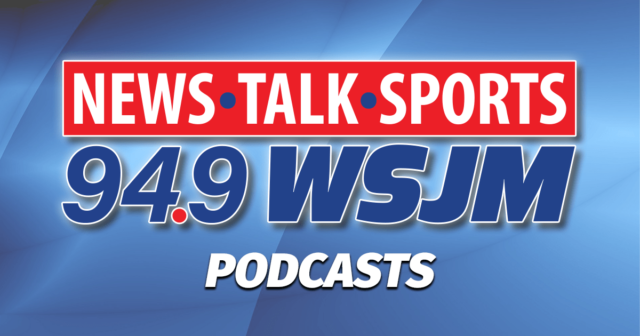 MLB – Major League Baseball
Yesterday
Seattle Mariners 5, Detroit Tigers 3
Chicago White Sox 4, Kansas City Royals 2
Chicago Cubs 7, Toronto Blue Jays 5
Mariners 5, Tigers 3 – Toro's two-run HR carries Mariners past Tigers, 5-3
Abraham Toro hit a go-ahead, two-run homer in the seventh inning and the Seattle Mariners beat the Detroit Tigers 5-3 for their fifth win in six games. Toro, recalled from Triple-A Tacoma on Tuesday, had two hits. Eugenio Suarez also hit a two-run homer for the Mariners. Seattle starter Marco Gonzales (10-12) allowed three runs and seven hits in six innings. Paul Sewald worked around two walks in the ninth to get his 17th save. Jeimer Candelario drove in two runs for Detroit. Starting pitcher Tyler Alexander allowed two runs in 4 2/3 innings, while Alex Lange (4-4) took the loss.
White Sox 4, Royals 2 – White Sox end 5-game skid behind Lynn, beat Royals 4-2
Lance Lynn pitched four-hit ball through seven innings, Elvis Andrus hit a tiebreaking home run in the fifth and the Chicago White Sox beat the Kansas City Royals 4-2 to snap a five-game losing streak. Lynn (4-5), who was reinstated from the bereavement list before the game, didn't walk a batter and struck out eight for the fifth time this season. The Royals had scored 24 runs in their previous two games. Chicago (64-66) won for the first time under bench coach Miguel Cairo, who served his second game as acting manager while Tony La Russa is on indefinite leave for an unspecified health issue. The Royals (53-78) lost for the third time in five games.
Cubs 7, Blue Jays 5 – Reyes, Hoerner help Cubs beat Blue Jays 7-5, avoid sweep
Franmil Reyes homered, Nico Hoerner drove in a pair of runs and the Chicago Cubs beat the Toronto Blue Jays 7-5 to avoid a three-game sweep. Ian Happ and Zach McKinstry each had two hits as the Cubs snapped a five-game losing streak north of the border. Chicago went 15-15 in August, its first non-losing month this season. Alejandro Kirk hit a three-run homer and Cavan Biggio connected for a two-run shot for the Blue Jays, who are in position for an AL wild card but had their first losing month, going 13-14 in August.
Tonight
Seattle (Gilbert 10-5) at Detroit (Rodriguez 3-3), 1:10 p.m.                WSJM/WCSY 12:50
Kansas City (Mengden 0-0) at Chicago White Sox (Cueto 6-6), 2:10 p.m.
Cubs are off
MLB – Exhibition games start Feb 24 as MLB hopes for normal spring
Major League Baseball's exhibition season will start Feb. 24 with a pair of games in Arizona. All 30 teams are scheduled to play Feb. 25 as games start in Florida. Spring training was cut short in 2020 due to the COVID-19 pandemic, and workouts were restricted the following year due to coronavirus protocols and stadium capacity was limited. Spring training workouts in 2022 were to have started on Feb. 16 but were delayed until March 11 by a lockout.
MLB – WSox manager La Russa out indefinitely with health issue
Chicago White Sox manager Tony La Russa is out indefinitely because of an unspecified health issue. The 77-year-old La Russa missed Tuesday night's 9-7 loss to Kansas City on the recommendation of his doctors. The team says the Hall of Famer is scheduled to undergo additional testing in Arizona with his personal physicians "over the coming days." Bench coach Miguel Cairo will continue to serve as acting manager while La Russa is out.
WNBA – WNBA Playoffs – WNBA Semifinals (best of five)
Tonight
Chicago Sky 85, Connecticut Sun 77                                 (Series tied 1-1)
Las Vegas Aces 78, Seattle Storm 73                                (Series tied 1-1)
Sky 85, Sun 77 – Parker scores 22, Sky beat Sun 85-77 to even the series
Candace Parker scored 22 points and the Chicago Sky evened the semifinal series with an 85-77 win over the Connecticut Sun in Game 2 of the WNBA playoffs. Chicago coach James Wade said pregame that Chicago was "going to make shots" Wednesday after a lackluster 35.3% shooting performance in Game 1. The Sky responded by hitting six of 10 shots to open the game, and finished the night 32 of 63 (50.8%).
NCAAFB – College Football – Week 1
Tonight
Central Michigan at (12) Oklahoma State, 7:00 p.m.
NCAAFB – No. 12 Oklahoma State opens with Central Michigan
Oklahoma State reached the Big 12 championship game last season and beat Notre Dame in the Fiesta Bowl. The 12th-ranked Cowboys believe they can accomplish at least that much this season with veteran quarterback Spencer Sanders leading the way. Oklahoma State opens with Central Michigan on Thursday night. The Cowboys can't afford to slip early, and they remember an upset loss to the Chippewas in 2016 that provided an unexpected blemish on a 10-3 season. Central Michigan returns last year's national rushing leader, Lew Nichols III, from a team that went 9-4 and won the Sun Bowl.
NCAAFB – AP sources: Presidents meeting to discuss CFP expansion
The university presidents who oversee the College Football Playoff are scheduled to meet Friday to discuss expanding the four-team format. The presidents hope to accelerate a process that bogged down last year and re-open the possibility that a new model for crowning champion could be implemented as soon as the 2024 season. Two people familiar with the situation told The Associated Press the CFP's Board of Managers, led by Mississippi State President Mark Keenum, is set to convene by video conference. All the people spoke to the AP on condition of anonymity because the board's plans were not being made public.
NCAAFB – No. 5 Notre Dame faces defensive test against No. 2 Buckeyes
No. 5 Notre Dame relishes the Saturday night challenge. It opens the season at No. 2 Ohio State against an offense that led the FBS in total offense and scoring last season and is only expected to get better in C.J. Stroud's second season as starting quarterback. And if Notre Dame is going to defeat Ohio State for the first time since 1936, first-year coach Marcus Freeman knows what he needs — the defense to come up big against his alma mater.
NCAAFB – Born a Buckeye: Ohio State prepared Freeman for Notre Dame
Marcus Freeman was born and raised a Buckeye. He played at Ohio State, too, and worked there. Freeman says he wouldn't be the head coach at Notre Dame at the age of 36 without the time he spent in Columbus, Ohio. Freeman is taking a trip home: The season opener for his fifth-ranked Fighting Irish is Saturday night at No. 2 Ohio State. Freeman's peers say he's ready for the challenges that come with being the head coach of Notre Dame.
NCAA approves transfer windows and enforcement reforms
The NCAA Division I Board of Directors approved changes to transfer rules and several proposals aimed at enforcement reforms. The proposed changes came from the Transformation Committee as part of the first phase of that group's work. The changes to transfer rules will go into effect immediately. Sport-specific windows will be set during an academic year when athletes would be required to enter their names in the transfer portal to be eligible immediately to compete the following school year. On the enforcement side, the Independent Accountability Resolution Process will be eliminated. The NCAA's outside enforcement task force to handle complex infractions cases has mostly slowed down the processing of cases.
Tennis – US Open – Serena beats No. 2 seed Kontaveit at US Open to reach 3rd Rd
Serena Williams has eliminated No. 2 seed Anett Kontaveit 7-6 (4), 2-6, 6-2 in the U.S. Open's second round to ensure that the 23-time Grand Slam champion will play at least one more singles match. The 40-year-old Williams has hinted this will be the last tournament of her illustrious career. Williams missed about a year of action before returning to the tour in late June at Wimbledon. She lost in the first round there and was 1-3 in 2022 entering the U.S. Open, where she is 2-0 so far this week. She beat Danka Kovinic in the first round before following that up against Kontaveit on Wednesday night in front of a full house at Arthur Ashe Stadium.
Tennis – US Open – Tiger Woods shows up to support Serena Williams at US Open
Serena Williams credits Tiger Woods with offering advice before she made her recent comeback from a year-long injury absence. Woods sat courtside at the U.S. Open on Wednesday night, throwing uppercuts in the stands to cheer Williams on to victory. Williams says Woods is "one of the reasons I'm here." Woods was in Williams' guest box at sold-out Arthur Ashe Stadium, two seats over from her sister, Venus.
NFL – Bears claim OL Alex Leatherwood off waivers from Las Vegas
The Chicago Bears have claimed offensive lineman Alex Leatherwood off waivers a day after the 2021 first-round draft pick was let go by the Las Vegas Raiders. Leatherwood was the No. 17 overall pick last year. The Alabama product struggled at right tackle before being moved to guard after four games. He had difficulties inside, too, and dropped on the depth chart this summer before Las Vegas let him go.
NFL – Bears' Smith says he's focused on season, not contract talks
Chicago Bears star linebacker Roquan Smith insists his focus is on the upcoming season and not his long-term future after a contract standoff with the team ended with no new deal. Smith says there won't be any more negotiations with new general manager Ryan Poles on an extension between now and the start of the season. He also says he's not focusing on whether he will re-sign with Chicago after the season. Smith hoped to strike a new deal, with the contract he signed after the Bears drafted him with the No. 8 overall pick in 2018 set to expire following this season.
NFL – Lawyers bash Goodell-led arbitration in NFL racial bias suit
Lawyers for three Black NFL coaches alleging racial bias by the league took aim directly at Commissioner Roger Goodell in their latest arguments against arbitrating a dispute they say belongs before a jury. In papers filed Wednesday in Manhattan federal court, the lawyers wrote that arbitration, which would be led by Goodell, would allow "unconscionably biased one-sided 'kangaroo courts'" to decide the outcome of the lawsuit filed in February. They say Goodell could not be fair in overseeing and ruling on the dispute as to whether the league engages in systemic discrimination. They cited the hundreds of millions of dollars he earns from teams and his public statement that the suit is without merit.
NFL – Gruden 'ashamed' about emails that cost him his job
Former Raiders coach Jon Gruden says he is "ashamed" about his old offensive emails that cost him his job and hopes to get another chance in football. Gruden spoke publicly about the affair at the Little Rock Touchdown Club for the first time since he resigned as coach of the Raiders last October. The resignation followed the publication by The New York Times and Wall Street Journal of emails he had sent from 2011 to 2018 that contained racist, homophobic and misogynistic comments.
MILB – Midwest League Baseball
Tonight
West Michigan Whitecaps 6, Fort Wayne Tin Caps 4
South Bend Cubs 4, Lansing Lugnuts 2
Lake County Captains 2, Great Lakes Loons 0
Tonight
West Michigan Whitecaps at Fort Wayne Tin Caps, 7:05 p.m.
Lansing Lugnuts at South Bend Cubs, 7:05 p.m.
Lake County Captains at Great Lakes Loons, 7:05 p.m.
MCCAA – Junior College Athletics
Tonight
Volleyball
Lake Michigan College at Bethel JV, 7:30 p.m.
MHSAA – High School Sports
Last Night
Boys soccer
St. Joseph 4, Kalamazoo Central 0
Lakeshore 1, Portage Northern 1 – TIE
Berrien Springs 3, Michigan Lutheran 1
Brandywine 7, Bangor 3
Bridgman 4, Watervliet 3
Niles 5, Cassopolis 2
Battle Creek Pennfield 4, Bloomingdale 3
Holland Black River 4, Coloma 0
Parma Western 4, Sturgis 0
Portage Central 6, Battle Creek Central 0
Battle Creek Lakeview 4, Kalamazoo Loy Norrix 0
Gull Lake 2, Mattawan 1
Vicksburg 4, Harper Creek 0
8-Man Football
Bangor (2-0) 58, Vandercook Lake (0-2) 0
Volleyball
Our Lady of the Lake 3, New Buffalo 2
Otsego at Paw Paw, 6:00 p.m.
Three Rivers 3, Edwardsburg 2
Sturgis 3, Vicksburg 1
Boys Tennis
St. Joseph 7, Portage Northern 1
Lakeshore 8, Kalamazoo Central 0
Otsego 8, Niles 0
Tonight
Football – All games stars at 7:00 unless specified otherwise
Non-Conference
Hudsonville Unity Christian (0-1) at St. Joseph (0-1)      News/Talk/Sports 94.9 WSJM, NFHS Network
Lakeshore (0-1) at Kalamazoo United (0-1)                         97.5 Y-Country
GR Ottawa Hills (0-1) at Benton Harbor (0-1)
Berrien Springs (1-0) at Hillsdale (1-0)
Buchanan (1-0) at Niles (0-1)         at Berrien Springs
South Haven (1-0) at Ada Forest Hills Eastern (1-0)
Mattawan (0-1) at Marshall (1-0)
Decatur (1-0) at Lawton (1-0)
Cassopolis (0-1) at Brandywine (0-1)
Comstock (0-1) at Allegan (1-0)
Plainwell (1-0) at Coldwater (0-1)
Centreville (1-0) at Schoolcraft (1-0)
Parchment (0-1) at Delton-Kellogg (1-0)
Lakeview (0-1) at Saugatuck (0-1)
Battle Creek Lakeview (1-0) at River Rouge (1-0)
G.R. Forest Hills Central (1-0) at Portage Central (0-1)
Kalamazoo Central (0-1) at Kalamazoo Loy Norrix (0-1), 5:00 p.m.
Portage Northern (1-0) at Holland West Ottawa (1-0)
White Pigeon (0-1) at Galesburg-Augusta (0-1)
Constantine (1-0) at Hudson (1-0)
Wolverine Conference
Otsego (0-1) at Paw Paw (0-1)
Edwardsburg (0-1) at Three Rivers (1-0)
Sturgis (1-0) at Vicksburg (0-1)
8-Man Football
Wyoming Tri-Unity (1-0) at Twin Cities (0-1)
Red Arrow (0-1) at Bridgman (1-0)
Marcellus (0-1) at Fennville (1-0)
Farwell (1-0) at Bloomingdale (0-1)
Gobles (1-0) at Martin (1-0)
Wyoming-Lee (0-1) at Mendon (0-1)
Friday
Football
Non-Conference
Dowagiac (0-1) at Watervliet (1-0), 7:00 p.m.
Podcast: Play in new window | Download (Duration: 2:45 — 2.5MB) | Embed
Subscribe: Apple Podcasts | Google Podcasts | Spotify | Amazon Music | iHeartRadio | Stitcher | Email | RSS | More