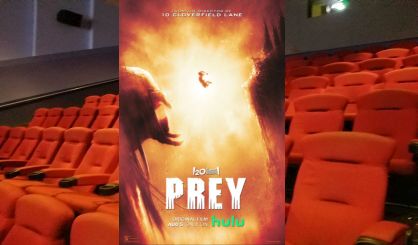 Flick Pick is a podcast about movies. In today's episode, Andrew Green reviews Prey, which is the new Predator movie.
This film a prequel to the Predator series, taking place in the American northern plains in the 1700s. Our hero is a Comanche girl who dreams of being a hunter. When a Predator comes to the area where her tribe lives to hunt, she's put to the ultimate test.
Did Andrew enjoy Prey, or did he want to hunt for a better movie? Scroll down and click the Play icon to find out in this monsterific edition of Flick Pick!
Click here to listen to additional episodes of Flick Pick.
Podcast: Play in new window | Download (Duration: 4:39 — 4.3MB) | Embed
Subscribe: Apple Podcasts | Google Podcasts | Spotify | Amazon Music | iHeartRadio | Stitcher | Email | RSS | More