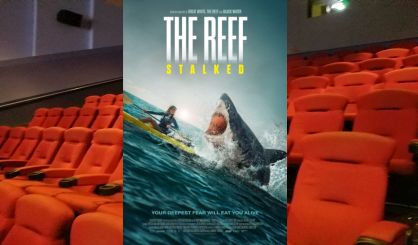 Flick Pick is a podcast about movies. In today's episode, Andrew Green reviews The Reef: Stalked.
The Reef: Stalked is a shark movie. In it, some women on a diving trip are attacked repeatedly by a shark with a vendetta.
Did Andrew enjoy The Reef: Stalked, or did he want to swim away?
Find out by scrolling down and listening to this sharktastic edition of Flick Pick!
Click here to listen to additional episodes of Flick Pick.