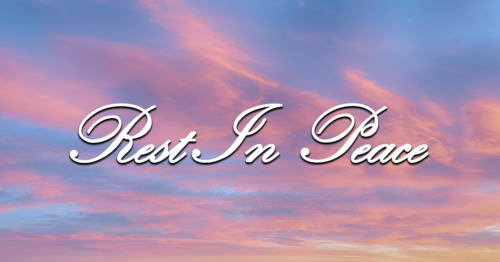 Brigitte Elisabeth Pacovsky, age 87, of Three Oaks, died peacefully Tuesday, August 2, 2022.
Her life began November 27, 1934 in Yugoslavia born to Frank and Gisela Quint. She married Joseph F. Pacovsky June 10, 1961 in Chicago, Illinois.  After forty-four years of marriage, he preceded her in death July 19, 2005.
Brigitte immigrated to the United States when she was in her early twenties.  She felt that the United States was more like "home" than any other country she had been through.  She is a World War II survivor having slept in cow pastures and having no real place to call home before coming to the United States.  Brigitte's family immigrated to Chicago, Illinois where she met her husband.  She worked at Jordan's Nursing Home in Bridgman for thirty-five years and drove for Three Oaks Ambulance for sixteen years.  She cherished her family and her grandkids meant the world to her.  She loved to laugh, bowl, and play pinochle. Brigitte loved people and had a compassionate nature.  She was famous for her apple pies.  She was always able to find the positives and never let anything bring her down.
Brigitte will be greatly missed by family and friends.  She is survived by her children, Monica L. (Greg) Adkins of Three Oaks, Garry A. Pacovsky of Three Oaks, Frank J. Pacovsky of South Bend, Indiana, Ingrid Marie Pacovsky of Three Oaks; three grandchildren, Courtney Adkins, Morgan (Daniel Crowel) Adkins, Zachary Adkins, all of Three Oaks; one brother, Edward Quint of Canada; and a host of nieces and nephews.
She was preceded in death by her parents; her husband; and an infant brother.
Family and friends will gather Saturday, August 6, 2022 from 10:00 a.m. until time of service at 11:00 a.m. in Wagner Family Funerals Pobocik Chapel, 106 Ash Street East, Three Oaks.
Brigitte will be laid to rest with her husband in Forest Lawn Cemetery.
The family prefers contributions in memory of Brigitte be made to the Three Oaks Emergency Vehicle Association, 21 South Elm Street, Three Oaks, Michigan 49128 or to the Harbor Country Emergency Food Pantry, 6 South Elm Street, Three Oaks, Michigan 49128.
Posted On: Wednesday, August 3, 2022 3:42 PM