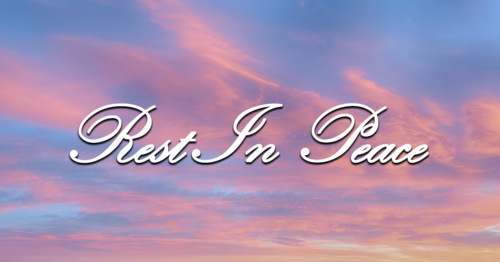 Dr. Habenicht was a pediatrician and allergist in this community for 30 years.
He had a lifelong passion for promoting healthful living. As a missionary in Puerto Rico he started the Spanish 5-day Plan to stop smoking. As a professor at the Andrews University Seminary he taught health and integration of health and spiritual well being.
Herald was born in Berrien Springs, Michigan February 23, 1933 while his parents Kathryn A.(Kilpatrick) and Herald Ambrose Habenicht were students. He grew up in Cicero, Indiana and New Market, Virginia where his father was farm manager for Indiana Academy and Shenandoah Valley Academy. When he was in the 8th grade the family moved to Montemorelos, Mexico where his father became the principal of the Escuela Agricola Industrial Mexicana which later became Montemorelos University.
Herald attended Emanuel Missionary College (Andrews University) where he met Donna Lugenbeal and they were married in 1954 after graduation. He started medical school in California that fall and graduated in 1958. After an internship and pediatric residency and now with two children they went on mission appointment with the Seventh-day Adventist church to Bella Vista Hospital in Mayaguez, Puerto Rico in 1961. One of the highlights of his 9 years of mission service in Puerto Rico was his ordination as a minister in 1968.
The family moved to Berrien Springs in 1970 where Herald joined Robert Lang MD in the University Medical Center at Andrews University and as a Seminary Professor. During this time Herald supported Donna as she obtained her doctorate in Education. After 12 years of Pediatrics and C-sections in the five hospitals in Berrien County he felt it was time to slow down a little and transitioned to an Allergy practice after one year of fellowship at the University of Michigan (1982-1983). He continue in a busy Allergy practice covering Berrien, Cass, and Van Buren counties for the next 18 years.
After retirement in 2000 Herald and Donna traveled extensively giving seminars around the world for the next 15 years. Herald also enjoyed gardening and became a certified Master Gardener. He spent time making wood furniture, turned wood pieces and wood carvings. Other hobbies included collecting shells, butterflies, coins, and stamps.
For the last 6 years Herald gradually assumed more and more care of things around the house as Donna developed progressive dementia. They enjoyed their lakeside home which they designed and built in 2000 as long as they could, but finally had to transition to assisted living at Woodland Terrace earlier this year. Herald passed quietly to his rest on July 29 just 5 weeks after losing his precious Donna, life partner for the last 68 years. We look forward to their joyous reunion on that resurrection day when Jesus comes.
Herald is survived by one brother, C. William Habenicht; two children, Laurence Habenicht (Debbie) and Nancy Schilling (Bruce), 4 grandchildren, and 6 great grandchildren.
Memorial service will be held at Pioneer Memorial Church on Sunday, September 4 at 10:30 a.m. Friends may visit beginning at 9:30 a.m. Memories may be shared online at www.allredfuneralhome.com.
Memorial contributions may be made to Adventist Health International, 11060 Anderson St., Loma Linda, CA 92350 or the charity of your choice.
Events
Sunday, September 04, 2022
9:30AM – 10:30AM
Pioneer Memorial Church
on the campus of Andrews University
Berrien Springs, MI 49103
Sunday, September 04, 2022
10:30AM
Pioneer Memorial Church
on the campus of Andrews University
Berrien Springs, MI 49103
Memorial Contributions
Adventist Health International
11060 Anderson St., Loma Linda, CA 92350 online ahiglobal.org
Posted On: Tuesday, August 2, 2022 6:01 PM