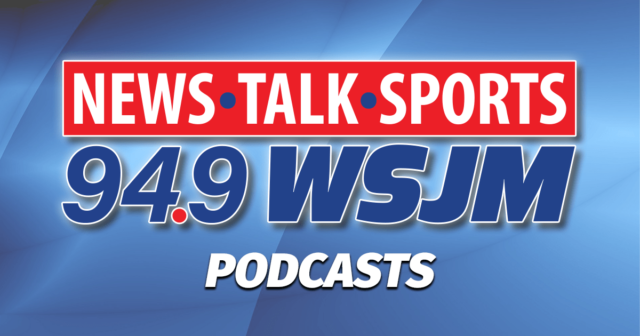 MLB – Major League Baseball
Yesterday
Detroit Tigers 8, Cleveland Guardians 2
Chicago White Sox 9, Minnesota Twins 8 – 10 Innings
Chicago Cubs 2, Milwaukee Brewers 1
Tigers 8, Guardians 2 – Cabrera makes case for All-Star Game, Tigers sweep Guardians
Miguel Cabrera had three RBIs to help the Detroit Tigers beat the Cleveland Guardians 8-2. It was Detroit's first four-game sweep of Cleveland since 2013. Cabrera also moved past Dave Winfield into a tie for 17th with Rafael Palmeiro on baseball's all-time RBI list with 1,835. Michael Pineda allowed two runs and five hits over five innings and four teammates combined to pitch four innings of scoreless relief. Cleveland's Shane Bieber gave up five runs on seven hits and three walks. Detroit is 7-2 against the Guardians this year and is set up to win the season series against them for the first time since 2015.
White Sox 9, Twins 8 – F/10 – Vaughn, Garcia help White Sox rally, beat Twins 9-8 in 10
Andrew Vaughn tied the game with a two-run homer in the eighth inning, and Leury Garcia hit a game-ending single in the 10th to give the Chicago White Sox a 9-8 victory over the Minnesota Twins. The White Sox trailed five times in the game and tied it each time before taking their first and only lead in extra innings to avoid a three-game sweep. Chicago snapped a seven-game losing streak to the AL Central-leading Twins. Playing his first game since April 23, Eloy Jiménez made an immediate impact for the White Sox, hitting a two-run homer and an RBI single.
Cubs 2, Brewers 1 – Cubs rally against Brewers' bullpen, win 2-1 at Milwaukee
P.J. Higgins hit a tiebreaking two-out double off Josh Hader in the ninth inning, and the Chicago Cubs rallied for a 2-1 victory over the Milwaukee Brewers. After Brewers starter Corbin Burnes threw seven shutout innings, the Cubs broke through against Milwaukee's bullpen by scoring in each of the last two frames. The Cubs took two of three at Milwaukee and have followed a 10-game losing streak by winning four straight series. Patrick Wisdom led off the ninth with a walk for Chicago and stole second one out later. Higgins brought home Wisdom by sending Hader's 1-1 slider just inside the right-field line.
Tonight
Detroit (Brieske 1-6) at Chicago White Sox (Cease 7-3), 8:10 p.m.                  WSJM/WCSY 7:50
Chicago Cubs (Leiter Jr. 2-2) at L.A. Dodgers (Gonsolin 10-0), 10:10 p.m.
NBA – Bulls sign two-time All-Star center Andre Drummond
The Chicago Bulls have signed veteran center Andre Drummond, adding a two-time All-Star and four-time rebounding champion. The team also re-signed backup forward Derrick Jones Jr. The 28-year-old Drummond has averaged 13.8 points and 13.3 rebounds over 10 seasons with Detroit, Cleveland, the Los Angeles Lakers, Philadelphia and Brooklyn. He figures to back up Nikola Vucevic. Drummond had a strong second half for Brooklyn last season after being traded in the deal that sent James Harden to Philadelphia, averaging 11.8 points and 10.3 rebounds in 24 games for the Nets. Drummond has averaged 13.8 points and 13.3 rebounds over 10 seasons with Detroit, Cleveland, the Los Angeles Lakers, Philadelphia and Brooklyn. Jones averaged 5.6 points and 3.3 rebounds in 51 games last season.
NBASL – NBA Summer League
Today
Chicago Bulls vs. Dallas Mavericks, 4:00 p.m.
Detroit Pistons vs. Portland Trailblazers, Fri 12:00 a.m.
NFL – Browns finally trade Mayfield, send quarterback to Panthers
Baker Mayfield's rocky run with the Cleveland Browns has officially ended. The Browns have traded the divisive quarterback and former No. 1 overall draft pick to the Carolina Panthers for a future draft pick. Mayfield was pushed out of his starting job by the Browns' pursuit of Deshaun Watson and is going to Carolina for a conditional draft pick in 2024 or 2025. The Browns are also paying $10 million of Mayfield's $18.8 million contract for next season, a person familiar with the negotiations told The Associated Press. The trade was announced by the Panthers, who will host the Browns in next season's opener.
WNBA – Women's National Basketball Association
Last Night
Minnesota Lynx 81, Chicago Sky 78
Storm 95, Fever 83 – Minnesota ends Chicago's five-game winning streak
Aerial Powers had 22 points and 11 rebounds, Kayla McBride added 15 points and the Minnesota Lynx beat Chicago 81-78, ending the Sky's five-game winning streak. Minnesota, which was coming off a 102-71 victory over Las Vegas on Sunday, has beaten the top-two teams in the WNBA standings in consecutive games. Jessica Shepard converted a three-point play with one minute left to give Minnesota a 77-75 lead. Sylvia Fowles added two free throws at 33.7 for a four-point lead, but Candace Parker answered with a 3-pointer to pull Chicago within 79-78. McBride made two free throws with 12.4 left to give Minnesota an 81-78 lead and Chicago's Allie Quigley missed two 3-pointers at the other end.
Today
Chicago Sky at Indiana Fever, 7:00 p.m.
WNBA – Biden tells Griner's wife he's working to get her home
The White House says President Joe Biden has called the wife of WNBA player Brittney Griner, who is detained in Russia, and has pledged he's working to win her release as soon as possible. Biden's conversation with Griner's wife, Cherelle Griner, comes after Brittney Griner wrote Biden a letter on Monday. In the letter, Brittney Griner told the president she feared she would spend forever in a Russian jail. The WNBA star is currently on trial in Russia, accused of possessing vape cartridges containing cannabis oil. Cherelle Griner says she is "grateful" for the outreach but will keep up the public pressure.
WNBA – Mercury hold public rally in support of Brittney Griner
They shared laughs, smiles, memories. There also were tears, fears, unease. Through the range of emotions, one common thread bonded them together: Brittney Griner. Wearing "BG" shirts and holding signs, several hundred fans gathered for a public rally in support of Griner on Wednesday, hoping their sentiments would reach the WNBA player 6,000 miles away in a Russian jail cell. Griner has spent the past four months in a Russian prison and is currently on trial, accused of possessing vape cartridges containing cannabis oil when she arrived at the Moscow airport while returning to play for her Russian team. She faces up to 10 years in prison if convicted.
NHL – Who's No. 1? Uncertainty surrounding top pick at NHL draft
There is legitimate uncertainty about who the No. 1 pick in the NHL draft will be for the first time in almost a decade. The Montreal Canadiens have been considering Canadian center Shane Wright, Slovak winger Juraj Slafkovsky and American center Logan Cooley. There's also buzz about the Canadiens trying to make a trade for an additional top-five pick in the first draft they've hosted in Montreal since 2009. The New Jersey Devils have shopped the second pick in an effort to get more immediate help. The Arizona Coyotes pick fourth and the Seattle Kraken fifth.  The Blackhawks traded their 6th pick to the Columbus Blue Jackets in the Seth Jones trade last summer, and the Red Wings will pick 8th.
NHL – Wild GM Guerin says Kirill Kaprizov is fine, still in Russia
Minnesota Wild general manager Bill Guerin says Kirill Kaprizov remains in Russia and is doing fine after state media there reported the star winger's name was linked to fraudulent military identifications. Guerin denied the Sport-Express report that Kaprizov returned to the U.S. after Flyers goaltending prospect Ivan Fedotov was taken to a remote military base in northern Russia. Philadelphia GM Chuck Fletcher had no update on Fedotov's status. New York Islanders GM Lou Lamoriello said he was not concerned about getting goalie Ilya Sorokin home from Russia
NHL – Former NHL defenseman Bryan Marchment dies at 53
Former NHL defenseman Bryan Marchment died Wednesday in Montreal. He was 53. Longtime agent Rick Curran confirmed Marchment's death to The Associated Press. Marchment was attending the NHL draft in Montreal as a scout for the San Jose Sharks. A cause of death was not immediately available. Marchment played parts of 17 NHL seasons from 1989-2006. He had been working in scouting and other roles for the Sharks and their American Hockey League affiliate since 2007.  Marchment played three seasons for the Chicago Blackhawks and his son Mason currently plays for the Florida Panthers.
NCAA – One year of NIL: How much have athletes made?
It's been a year since college athletes have been able to capitalize on their status with name, image and licensing deals, and some are making thousands of dollars. One NIL platform projects that more than $900 million was spent in the first year and that NIL is only going to get bigger — $1.1 billion in 2022-23. While comprehensive data is hard to come by, some of the NIL platforms and a handful of schools have provided information about the average deal, the median deal and what athletes do for that money.
Tennis – Wimbledon – Hampered Nadal gets past Fritz at Wimbledon; Kyrgios next
Rafael Nadal extended his Grand Slam winning streak to 19 matches with a 3-6, 7-5, 3-6, 7-5, 7-6 (10-4) victory over 11th-seeded Taylor Fritz in the Wimbledon quarterfinals. Nadal is seeking a third Wimbledon championship and 23rd major title overall. He is perfect at the four most important tournaments in 2022. He won the Australian Open in January and the French Open in June. He will face Nick Kyrgios in the semifinals at the All England Club on Friday. Kyrgios reached the final four at a major for the first time by beating Cristian Garin in straight sets. Simona Halep and Elena Rybakina advanced to the women's semifinals.
Cycling – Tour de France – Clarke wins crash-marred Stage 5, Van Aert keeps Tour lead
Australian rider Simon Clarke won a crash-marred fifth stage of the Tour de France while Wout van Aert clung onto the leader's yellow jersey despite coming off his bike. Tadej Pogačar kick-started his bid to win a third straight Tour with a sensational ride over the cobbles to slash the gap to Van Aert to 19 seconds on a day where several of his rivals lost time. Clarke won from the remnants of an early breakaway.
World Games '21 – Pandemic-delayed World Games open in Birmingham a year late
A global athletic competition is starting in Birmingham, Alabama, after a yearlong delay caused by the COVID-19 pandemic. The opening ceremony for the World Games 2022 is set for Thursday night at Protective Stadium. It will kick off 10 days of competition in nearly 40 sports around the metro area with more than 3,600 participants from about 100 nations. Events include non-Olympic sports including sumo wrestling, gymnastics, pickleball, martial arts and tug of war. Some competitions already have been held. Hundreds of people turned out in Oxford east of Birmingham for exhibition games featuring the USA Softball Women's National Team.
World Games '21 – NFL makes strong push for flag football with eye on Olympics
Flag football will be played at an international, multi-sport event for the first time next week during the World Games in Birmingham, Alabama. The NFL may be the sport's biggest cheerleader. The NFL partnered with the International Federation of American Football to bring flag football to The World Games with an eye on the 2028 Olympics. Sixteen of the world's best flag football teams will compete for gold for the first time at The World Games kicking off Sunday at Birmingham's historic Legion Field. Flag football is one of 33 sports in the program at the Olympic-style, multi-sport event, following its inclusion by the International World Games Association in 2020.
NASCAR – NASCAR penalizes Gragson for intentional Road America crash
NASCAR has penalized Noah Gragson for a deliberate and dangerous crash he caused in the Xfinity Series race at Road America. Gragson has been docked 30 points and fined $35,000 by NASCAR for intentionally crashing into Sage Karam on Saturday at the road course in Wisconsin. Gragson's swerve into Karam triggered a frightening multicar crash that was so egregious, he was criticized publicly by Dale Earnhardt Jr. ahead of the penalty announcement. The NASCAR Hall of Famer and co-owner of the JR Motorsports team Gragson has represented since 2019 was surprised NASCAR didn't immediately penalize his driver.
MILB – Midwest League Baseball
Last Night
South Bend 3, Wisconsin 0
Great Lakes 5, Lansing 1
West Michigan at Dayton, PPD
Last Night
West Michigan Whitecaps at Dayton Dragons, 5:30 p.m. (DH)
Wisconsin Timber Rattlers at South Bend Cubs, 7:05 p.m.
Great Lakes Loons at Lansing Lugnuts, 7:05 p.m.
Podcast: Play in new window | Download (Duration: 2:43 — 2.5MB) | Embed
Subscribe: Apple Podcasts | Google Podcasts | Spotify | Amazon Music | iHeartRadio | Stitcher | Email | RSS | More