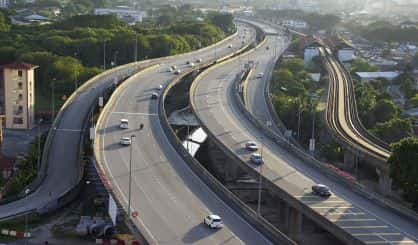 State officials are considering strategies to get drivers to slow down and stop taking risks after Michigan came out of the pandemic lockdown with a higher number of fatal crashes than before. Speaking on the MDOT podcast, Talking Michigan Transportation this week, University of Michigan researcher Carol Flannagan said drivers started being reckless around the summer of 2020. She thinks there are a few reasons.
"The open roads or frustration over the pandemic itself, which was certainly frustrating," Flannagan said. "It was frustrating to be locked down for anybody. It was stressful, and so the combination of those things potentially led people to speed more than they would otherwise."
Flannagan said with fewer cars on the road, some drivers got bolder.
"Whereas driving in general was still down, and even crashes in general were down by quite a bit, it suggested that people were either doing extra risky things, or anybody who was inclined to do something risky didn't stop that."
Fatal crashes in Michigan in 2021 were at a 16 year high. They were up in just about every category, according to the Michigan Office of Highway Safety Planning. Flannagan said encouraging drivers to return to 2019 standards is needed, along with more safety features in vehicles. She noted frontal automatic emergency braking is effective, reducing frontal crashes by 50%.