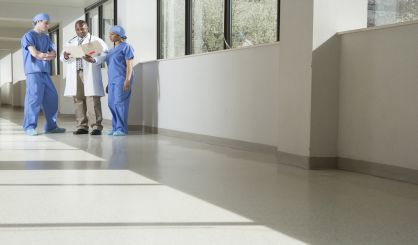 Legislation from Congressman Fred Upton to create a new medical research agency within the federal government has been approved by the U.S. House. Speaking on the House floor this week, Upton urged approval for ARPA-H, modeled after the Pentagon's Defense Advanced Research Projects Agency to focus on risky, but possibly successful health research.
"There may be a high failure rate, but its successes are going to have the potential to be absolutely groundbreaking, answering the prayers of millions," Upton said.
Upton said the Advanced Research Projects Agency-Health will support breakthrough research and advances on products that may be too risky for the private sector. It also will move at a faster pace than the current federal structure allows.
"Wherever this entity is finally located, we need to make sure that it's lean, independent, nimble, and there are appropriate guardrails to keep other agencies form mission creep and siphoning that funding."
ARPA-H could be part of the National Institutes of Health or the Department of Health and Human Services. Upton noted $1 billion has already been set aside for ARPA-H. His legislation is a follow up to his 2016 21st Century Cures legislation. Upton's bill was approved by the House on a vote of 336 to 85.