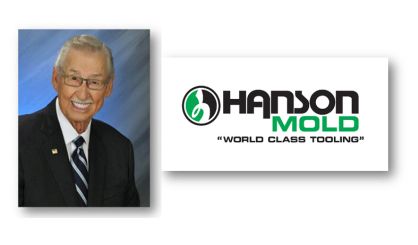 Southwest Michigan business giant Merlin Hanson is being remembered for his contributions to Berrien County. Hanson was president and CEO of Hanson Group, which includes several southwest Michigan businesses like Hanson Mold and Eagle Technologies. He passed away Tuesday at the age of 94. Cornerstone Alliance President Rob Cleveland tells WSJM News Hanson was key in founding Cornerstone Alliance.
"It's difficult sometimes to quantify just how much of an impact somebody like Merlin had on the community because it goes so far beyond just his company or just the people he employed or just the people he helped with the founding of the hospice center," Cleveland said. "There are so many things that Merlin touched in the community in so many different aspects."
Hanson was a major supporter of Lake Michigan College, and the LMC Hanson Technology Center is named for him as he made the first donation and organized other donations. Former LMC President Bob Harrison says Hanson believed in the college's mission.
"Merlin just was a very humble, gracious person, and was so giving. He and Carolyn invested their assets into a number of community organizations and initiatives, and for that, we all owe him a debt of gratitude."
Hanson never went to college, starting out humbly in the tool and die industry. He and his wife started the Merlin and Carolyn Hanson Hospice Center at Spectrum Health Lakeland with a donation of more than $1 million. Both Cleveland and Harrison remember him as a humble and warm person who valued the arts. Congressman Fred Upton says "Merlin Hanson's love for this community was as generous as the day is long."