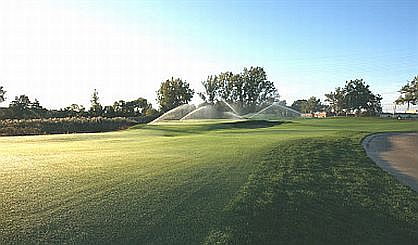 Chris Cook of Abonmarche is taking over as the managing director of Harbor Shores Development. Cook comes to Harbor Shores following the departure of previous Managing Director Jeff Noel and Jeff Gilbertsen. Cook tells us he was at a point in his career where he could step back from Abonmarche and seek to make a difference with a development he's worked on since inception.
"It's just what a great development I think Harbor Shores is and all of the good that they've done for the community thus far," Cook said. "I wanted to be a part of that."
Cook says as a planner at Abonmarche, he was involved with Harbor Shores since the beginning. His role at the development will be to guide it.
"I'll be responsible for making sure that the remaining development parcels are developed in keeping with the mission there. The largest parcel left is what we call Parcel 2, which is the other parcel that's on the St. Joe River."
Harbor Shores, now a residential and commercial development with an 18 hole golf course as its centerpiece, was once 550 acres that included tax reverted parcels, empty buildings, Brownfield sites, and a Superfund site. Harbor Shores Operating Committee member Pam Klyn says Cook has been part of Harbor Shores since those days and most recently anchored the team that made $150,000 in improvements to the walking trails. She says he's welcome as the new managing director of development.