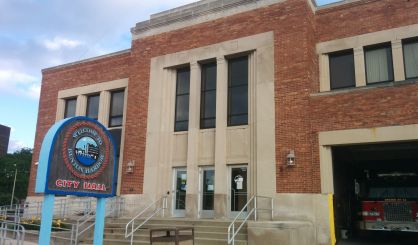 Benton Harbor City Commissioners have hired a new finance director. The city had been operating with day-to-day functions normally performed by a finance director being managed by accounting firm Plante Moran. The city commission voted Tuesday to hire James Williams for the position. Commissioner Mary Alice Adams said the move was years overdue.
"I'm just grateful that we're in this stage of bringing on somebody that can help us to better understand and answer our questions, first and foremost, about the city's finances," Adams said.
Williams is an auditor for the Michigan Department of Education and the Michigan Department of Treasury. He interviewed with the full commission last week. Mayor Marcus Muhammad said now that he's been hired, the city can save money and have an individual on staff who is responsible to commissioners managing the city's finances.