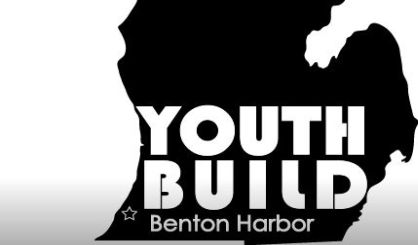 Michigan Works is planning a celebration for its YouthBuild program. The 2022 YouthBuild Bash Day is Thursday, June 23 from 2 to 4 p.m. at the Next Level Tech Center in Benton Harbor. Michigan Works Berrien, Cass, Van Buren Director Lily Brewer tells WSJM News YouthBuild is a way for a young person to learn skills while improving their education.
"At YouthBuild, the local youth have an opportunity to engage in construction and certified nursing assistant training, work on their GED and high school diploma while also earning a weekly stipend," Brewer said.
The YouthBuild Bash is open to anyone interested in the program.
"Youths 16 to 24 are welcome to visit our training center, meet with our friendly staff, learn more about the program, and then also apply to be part of an amazing program that is transforming lives and creating community leaders.
Brewer says the Bash will include a flag football game, and a 3-point challenge. Those who apply to join YouthBuild will be registered to win prizes, including gift cards, gaming systems, and bicycles. Brewer says anyone looking to apply should have a photo ID, a birth certificate, and Social Security card. We have a link to more information at our website.