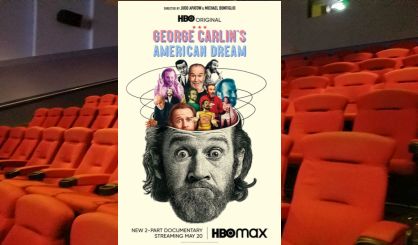 Flick Pick is a podcast about movies. In today's episode, Andrew Green reviews George Carlin's American Dream, a new documentary directed by Judd Apatow. It's all about – you guessed it! – comedy great George Carlin.
Andrew's a big fan. Did he enjoy this film examining the career of George Carlin, or did it have him angrily spouting seven words you can't say on television? Scroll down and click the Play icon to find out in this exciting edition of Flick Pick!
Click here to listen to additional episodes of Flick Pick.
Podcast: Play in new window | Download (Duration: 7:50 — 7.2MB) | Embed
Subscribe: Apple Podcasts | Google Podcasts | Spotify | Amazon Music | iHeartRadio | Stitcher | Email | RSS | More