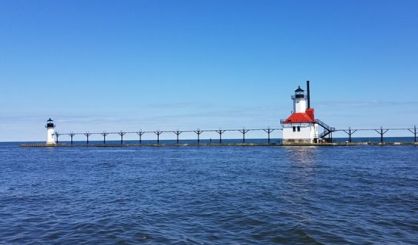 St. Joseph City Commissioners have approved the Heritage Museum and Cultural Center Lighthouse Tour agreement for the year. Heritage Museum Board member Dennis Szymanski told commissioners Monday last year's tours were affected by COVID, and that's not all.
"One third of all tours that were scheduled last year were canceled due to high lake levels or wind or a combination of both," Szymanski said.
Szymanski said they did manage to conduct some tours, though.
"Last year, we sponsored 1,660 tour. We had a little more than 3,000 visitors during that same time."
Revenue from the tours was $8,600, about 40% of pre-pandemic levels. Last year, the city waived its portion of the tour revenues to help the museum in tough times. Szymanski said the museum is looking forward to getting back into the swing of things in 2022. Private tours started on May 4, and the plan is to resume public tours on May 20 through mid-September. The museum is aiming to increase its marketing this year, and it's also looking for more volunteers. Szymanski said they're looking to grow to 20 volunteers from eight at the current time.