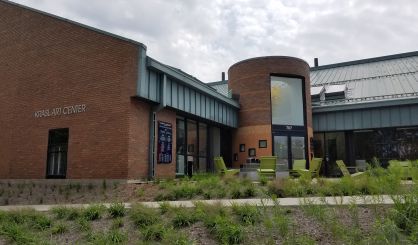 Now on sale are tickets to the 2022 Krasl Art Fair on the Bluff in downtown St. Joseph. The Krasl Art Center's Jamie Balkin tells WSJM News the event is scheduled for July 9 and 10.
"We're welcoming back 172 artists from throughout the United States here on July 9 and 10," Balkin said. "We have also brought back the block party on Friday evening from 5 until 10. We're really looking forward to a great annual art fair."
Balkin says last year's fair was limited and there was no Krasl Art Fair in 2020 due to COVID.
"Last year, there was an art fair, but it was different because of COVID and the moving pieces. So, we're really excited for this year to be the first post-pandemic year for the art fair, and to see how it all plays out."
Organizers of the event are still working out some details, but you can get tickets now. They're $5 for adults and $3 for kids ages 3 to 10. You'll also be able to buy tickets at the door. Balkin says with the art fair being Krasl's biggest fundraiser, the new model of making it a ticketed event has worked out well. You can get your tickets at Krasl.org.