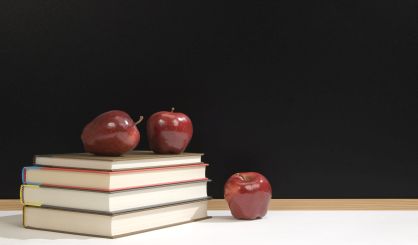 You may want to say thank you to a teacher this week as Monday kicks off Teacher Appreciation Week. Paula Herbart is the president of the Michigan Education Association. She spoke with Michigan News Network about the need to salute our teachers.
"I believe that our educators are valued more than ever, but I think right now, the rhetoric, the political divide, is trying to pit our dedicated educators with our families and communities, and that's just not right," Herbart said. "Our teachers, I know here at the MEA are appreciated more than anything."
Herbart says teachers always need financial support for they work they do every day. She says teachers always like to hear from families and former students who have been successful.