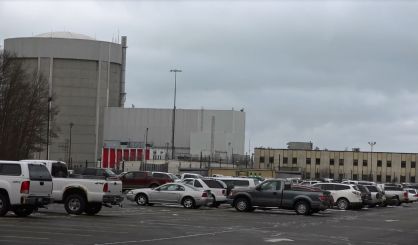 A meeting is set for next week for southwest Michigan residents to learn more about the decommissioning of the Palisades nuclear power plant in Van Buren County. Market Van Buren Palisades Community Advisory Panel liaison Sarah Snoeyink tells WSJM News Holtec, the company handling the decommissioning, will be there.
"In particular, we're looking at things such as the timeline of the plant's decommissioning process, how the decommissioning trust fund is going to be spent, how radiological materials will be handled and transported off the site," Snoeyink said.
Snoeyink says the Palisades Community Advisory Panel has been holding meetings with the public to prepare for the Palisades closure next month. Michigan Works is working with plant employees.
"I know recently, they've hosted a job fair targeting Entergy employees and with industries and company's they could easily transition to."
Snoeyink says questions the panel typically hears involve the economic effects of the plant's closure and the plan for the site. Holtec will take about 20 years to decommission the plant and it will be still more years before the property could be redeveloped. The meeting with Holtec will be next Wednesday from 6 to 8 p.m. at the South Haven Campus of Lake Michigan College. You can also watch on Zoom. Learn more right here.