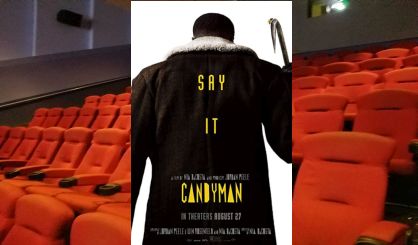 Flick Pick is a podcast about movies. In today's episode, Andrew Green reviews Candyman 2021, the latest entry in the Candyman horror film series.
Candyman 1992 is one of Andrew's favorite horror flicks. It scared him in 1992 and it scares him now. Can this new Candyman live up to such high standards?
Find out by scrolling down and clicking the Play icon to listen to this scare-tastic edition of Flick Pick!
Click here to listen to additional episodes of Flick Pick.
Podcast: Play in new window | Download (Duration: 6:25 — 5.9MB) | Embed
Subscribe: Apple Podcasts | Google Podcasts | Spotify | Amazon Music | iHeartRadio | Stitcher | Email | RSS | More