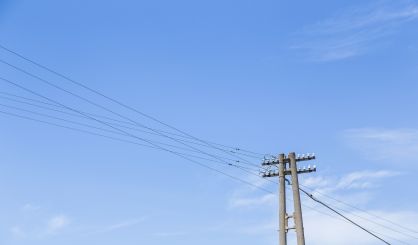 Indiana Michigan Power is offering customers some advice for saving energy in the new year. It says you can sign up to take part in the IM Green program, which enables customers to buy Renewable Energy Certificates from I&M-owned facilities. That costs as little as pennies per day for an average residential customer. When you sign up, you can pick a participation level and get information each year about how much your carbon footprint has been lowered. I&M has been adding solar facilities throughout its service area as part of a broad plan to switch to renewable energy. You can also get rebates for using energy efficient appliances. You can find more saving tips at ElectricIdeas.com.
8 Easy Ways to Reduce Energy Usage:
Set thermostat at the lowest comfortable setting. A customer can reduce heating costs 2-3% for each degree of adjustment. Changing the temperature from 72°F to 68°F could lower an energy bill by up to 10%.
Change or clean the furnace filter once a month. Dust and dirt can quickly clog vital parts, making the furnace run harder and eventually break down.
Have the heating system inspected regularly. A $50-$100 annual tune-up can help reduce heating costs by up to 5%.
Vacuum registers and vents regularly. Don't let furniture and draperies block the airflow.
Leave drapes or blinds open during sunny days. This enables the sun to warm the house. Close them at night to help insulate the home.
Switch to LED bulbs. LEDs use 90% less energy than typical incandescent bulbs and last 25 times longer. Replacing just five bulbs can save $75 a year.
Set your water heater's thermostat to 120 degrees. This will help reduce monthly water heating bills.
Fix leaky faucets, especially if it's a hot water faucet. One drop per second can add up to 165 gallons a month! That's more than one person uses in two weeks.