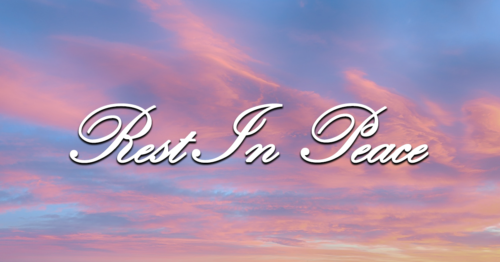 Kenneth Russell Morrison, 71, of Berrien Springs passed away Jan. 11, 2022.
Born Oct. 25, 1950 in Chicago to Kenneth and Emily Morrison, he grew up in Berwyn. His neighbor, a blue-ribbon Italian chef, gave him his love for cooking. In his early 20s he was introduced to the Seventh-day Adventist faith, and was convicted of Bible truth. He earned a Bachelors in Business and Psychology, followed by a Masters of Divinity at Andrews University, where he met and fell in love with his beloved wife, Robin. He pastored several Midwest churches, and led many to Christ.
His hobbies included woodworking, children's ministry, learning, and fixing everything. He was an amazing cook, baker, storyteller, and gospel illustrator.
He is survived by his wife, Robin Morrison; his children and their spouses: Sebrena Sawtell (Nathaniel), Daniel Morrison (Joelle), Kemily Lawrence (David), Kalicia Clements (Kristopher), Kyler Morrison (Annissa); his sister, Christine Morrison Blaszczyk (Gary); and his grandchildren: Kaitlyn and Logan Sawtell, Micah and Caleb Morrison, and Liam Lawrence.
He was preceded in death by his parents.
Viewing begins at 1 PM followed by the memorial service at 3 PM Sunday, Jan. 16, at Pioneer Memorial Church in Berrien Springs, officiated by Pastor Dwight K. Nelson. Per PMC protocol, face masks are required for all in attendance. Livestream: bit.ly/3fjHpvT
Memorial donations can be given to PMC children's ministries, or Adventist Frontier Missions Turkish Project #44. The family appreciates your continued prayers, looking for the soon return of Jesus. www.allredfuneralhome.com.
Events
Sunday, January 16, 2022
1:00PM – 3:00PM
Pioneer Memorial Church
on the campus of Andrews University
Berrien Springs, MI 49103
Sunday, January 16, 2022
3:00PM
Pioneer Memorial Church
on the campus of Andrews University
Berrien Springs, MI 49103
Memorial Contributions
Pioneer Memorial Church
Children's Ministries
Adventist Frontier Missions
Turkish Project #44
107 East Ferry Street, Berrien Springs, MI 49103
269-473-4250
Posted On: Thursday, January 13, 2022 4:22 PM