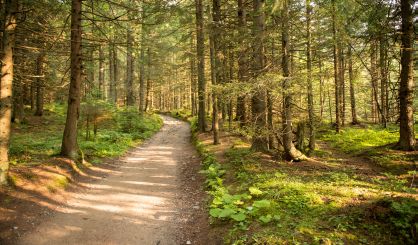 A new non-profit has been launched to advance the development of trail systems in Berrien County. The Southwest Michigan Planning Commission's Marcy Hamilton told the Berrien County Board of Commissioners Thursday about Friends of Berrien County Trails.
"They've come at a really good time," Hamilton said. "We really need this ground up advocacy and we need a group to help with fundraising to build these trails and continue the maintenance of them."
Hamilton said the group's first steering committee meeting was last month, and they've hired a consultant to begin drafting a master plan. Goals include linking major trail systems around the county. Hamilton said the group will soon be seeking public input.
"You'll see a link to a survey, an online survey, and we're going to be doing stakeholder interviews. We're also, depending on the COVID situation, going to try to do some community meetings."
Hamilton touted the benefits of trails, saying they increase safety in a community by getting people off the roads, they encourage healthier living, and they attract residents, visitors, and businesses. Several local governments are working with the Friends of Berrien County Trails, and Commissioner Ezra Scott told Hamilton he would be interested in helping once a master plan is developed. You can find out more at BerrienTrails.com.